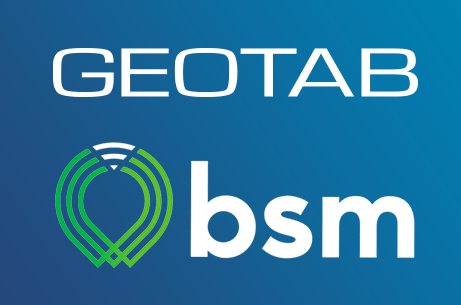 Transaction enhances Geotab service offerings to help optimize efficiency, productivity and safety for government and private fleets
Geotab has completed the acquisition of BSM Technologies. Providing telematics and asset management solution for more than 165,000 vehicles across government and private fleets in Canada and the United States, BSM brings 20 years of fleet management expertise while contributing significantly to the over 1.7 million fleet telematics subscribers utilizing Geotab products and services globally.
"The government telematics markets are key opportunities for us," said Geotab CEO Neil Cawse. "Considering BSM's existing activity, level of knowledge and successful history, this transaction not only increases value and multiplies our service offerings to government customers but also strengthens our partner ecosystem that is focused on this vertical market."
 With an expanded team and BSM's advanced development in optimization, winter ops, third-party integration and off-road equipment tracking to be included within the  Geotab Marketplace solution portfolio, Geotab and its network of trusted resellers are now further equipped with the tools necessary for future success in key growth areas including; municipal, state and provincial government and off-road construction equipment markets. Conversely, by adopting the Geotab platform, BSM's customers in government, as well as other verticals including construction, service and rail, will benefit from Geotab's leading engineering expertise and award-winning focus on electric vehicle (EV) telematics, EV infrastructure, security, scalability and reliability while gaining access to solutions for enhanced visibility into vehicle performance, driver habits, accident detection and more.
"We are excited to experience how BSM will strengthen our ecosystem and believe that the resultant platform enhancements will benefit our customers around the globe," added Cawse. "With BSM's activity in the government space coupled with Geotab's proven success and commitment to security and scalability, our working in tandem will dramatically accelerate Geotab's presence across North America, particularly in the electric vehicle space, which is an increasingly important emerging market."
 Recently selected as the sole telematics provider by the State of California, Geotab's reputation and impeccable leadership is reflected in the caliber of contracts it has been awarded since its founding in 2000. Among major account wins and industry firsts, Geotab was awarded the  world's largest single-source telematics contract in history by GSA Fleet, a division of the GSA (General Services Administration), to equip its 217,000 U.S. government vehicles with Geotab technology. Placing security at the forefront of its innovation, Geotab also became the first telematics company to receive FIPS 140-2 validation by the National Institute of Standards and Technology, specifically for Geotab's cryptographic module.
''The combination of BSM's growing analytics and optimization capabilities with Geotab's best in class telematics solutions results in a significantly enhanced product offering for customers," Louis De Jong, President and CEO of BSM concluded. "We are thrilled to be joining the Geotab team and offering these enhanced capabilities to the Geotab partner network."
Category: Connected Fleet News, Featured, Fleet Tracking, General Update, News