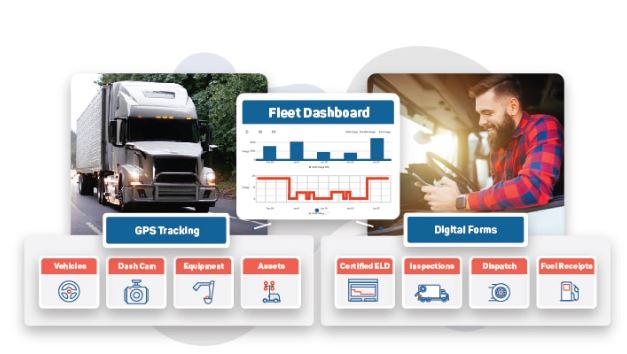 Extends Reach and Expand Capabilities of its Fleet Management, Field Service, and Telematics Portfolio
GPS Insight, SaaS-based fleet and field service management software solutions, today announced the acquisition of Certified Tracking Solutions, a leader in GPS telematics, fleet tracking and management, connected transportation, and industrial IoT. Certified Tracking Solutions' premiere brand, Titan GPS, offers a full range of fleet management solutions and support to thousands of fleet operators across Canada and the United States.
"GPS Insight is pleased to announce this strategic partnership with Certified Tracking Solutions, as it allows us to provide even more robust solutions for our customers while extending our competitive advantage across the fleet management and field service industries," said Gary Fitzgerald, CEO of GPS Insight. "We are committed to providing tools for businesses to operate more efficiently, and by combining our teams and platforms, we create an unparalleled synergy to guarantee high-quality, reliable service while enabling our clients to deliver a superior end-to-end service experience for their own customers."
This acquisition expands the reach of GPS Insight more extensively into Canada and adds a new suite of tools, including a new ELD solution already certified in advance of the Canadian ELD mandate, specialty tracking and management solutions, and Bluetooth asset tracking for high-value tools. In addition to bolstering fleet management, Certified Tracking Solutions also brings custom forms solutions that target field operations, and highway maintenance and winter operations tools that boost government fleet capabilities. The acquisition also leverages existing partner relationships with Bell, Rogers and several OEMs—including integration to large OEMs like Caterpillar, Komatsu, John Deere and GM.
"Joining forces with GPS Insight will help Certified Tracking Solutions achieve its goal of offering a more comprehensive suite of fleet management and field service solutions to our partners," said Ben Jensen, Jr., Founder and CEO of Certified Tracking Solutions. "Our existing and future customers can expect to see benefits immediately as we expand to a new level of innovation for companies and assets of all kinds."
Category: Accessories, Connected Fleet News, Equipment, Featured, Fleet Diagnostics & Software, Fleet Tracking, General Update, News, Safety, Tech Talk, Tools