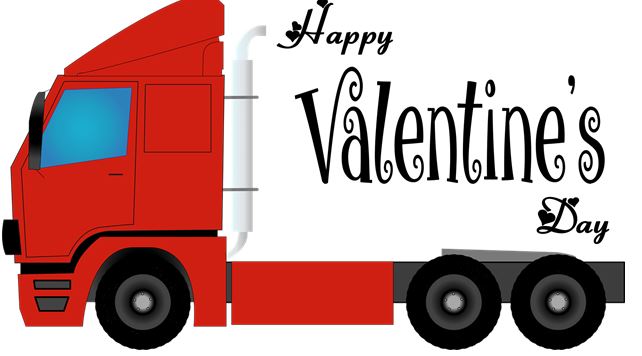 Top 3 reasons we should show truck drivers some love
Valentine's Day already here. It's important to take a moment to appreciate those who make this holiday so special: truck drivers. To celebrate, SmartDrive has compiled a list of the top 3 reasons we should show truck drivers some love:
They Deliver Everyone's Chocolates and Roses—Truck drivers ensure all holiday needs are met by delivering 40 million boxes of chocolate and 257 million roses each Valentine's Day. Additionally, they transport the majority (71.4%) of other Valentine's Day presents. With spending expected to total $27.4 billion this Valentine's Day, truck drivers have been busy behind the wheel to ensure all of this precious cargo makes it to its destination on time.
They Keep Your Cargo Safe—By taking precautionary measures on the road and monitoring their trailers, truck drivers can be sure that none of the precious cargo is damaged, stolen, or in this case, melting. With a 17% increase in the number of cargo thefts, truck drivers must be extra cautious. One of the ways to monitor and protect cargo is with video-based safety technology, like SmartDrive.
Their Day of Love is Often Spent Without the One They Love—Making certain store shelves are well stocked with sweet and fragrant treats comes with a cost. Our over-the-road heroes (truck drivers) often have to sacrifice their own date nights so ours can be made special.
Category: Connected Fleet News, Driver Stuff, Featured, General Update, Management, News, Safety