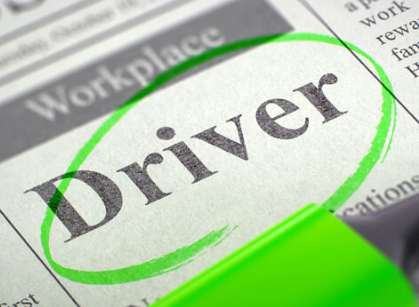 Haul aims to rethink the traditional truck driving employment model to appeal to current needs and the future generations of drivers
Haul, a modern, on-demand platform for CDL drivers that connects trucking fleets with drivers, with operations in California, Texas and Georgia, has closed a $3M seed round to fuel further market expansion and product development. RPM Ventures, an early stage venture capital firm who has invested in dozens of tech-enabled B2B and B2B2C businesses in the mobility, automotive, enterprise software, financial services, insurance and real estate sectors, was lead investor in this latest round of funding.
Follow-on investments came from existing investors GFC and Hack VC, along with new institutional investors: Pipeline Ventures, Next Coast Ventures, Signal Peak Ventures, Heroic Ventures, Service Provider Capital, and Vectura Ventures.
"Haul brings a unique solution to a long-standing problem in the trucking industry — matching drivers with assignments," said Marc Weiser, Managing Director of RPM Ventures. "Haul'sbusiness model is attractive because it leverages technology to rethink the employment model and solve pain points for both drivers and fleets."
In addition to new institution investors, Haul has brought on a notable group of freight, staffing, and venture veterans as angel investors: Tim Barton, founder of FreightQuote.com; Jett McCandless, Founder & CEO of Project44; Robert Nathan, Founder of LoadDelivered and Logistical Labs; John Larkin, long time industry veteran, with prior experience at Stifel FinancialCorp. and recently joined Clarendon Group as Operating Partner, Leo Jolicoeur, COO ofDriveWyze, Matt Pierce, co-founder of a digital employment platform for nurses, TrustedHealth; and Chris Thomas, the co-founder of Assembly Ventures, the Detroit Mobility Lab, and Fontinalis Partners.
Tim Henry, co-founder and CEO of Haul, said, "In spite of the economic uncertainty that resulted from the COVID-19 pandemic, we were able to demonstrate solid growth in 2020 and to show potential investors the spectrum of companies we were able to bring on board, that range from less than 10 power unit fleets to Fortune 500 companies."He added, "These investments validated what we have built so far and allow us to continue to grow and develop our business model, but more importantly, the group of funds and angels we were able to involve in this round truly highlight the severity of the issue we are trying to solve." He and Toan Nguyen Le, Haul's co-founder and CTO, first met while working on digital freight matching solutions for carriers and shippers at Uber Freight. During their time there, they noticed that the industry was focused on technology that benefited corporations and that CDL drivers were being left out. They decided something needed to be done so they focused on finding a solution that addresses the ever growing CDL driver churn and growing driver shortage. Henry and Nguyen Le are trying to find a middle ground to provide fleets with a predictable driver workforce and toprovide CDL drivers with a more flexible employment that allows them to "gig" in trucking.
Put simply, Haul is building a managed labor marketplace for CDL drivers. Certified drivers on the Haul platform match themselves to assignments of various lengths that fit their schedule, pay and skills preference. For fleets, Haul provides vetted and certified drivers to operate their trucks on-demand, semi-temporary and long-term assignments.
"The investment dollars will allow us to accelerate our roadmap, building best in class compliance and intelligent matching products, making it fundamentally easier for drivers to find assignments and meaningfully increase their earning potentials." Nguyen Le said. "We're witnessing a structural shortage of drivers in our country. Our singular focus is to build exceptional productsand services for our drivers that aims to address the current shortage and high turnover."
Category: Driver Stuff, Featured, General Update, Management, News, People, Tech Talk, Training