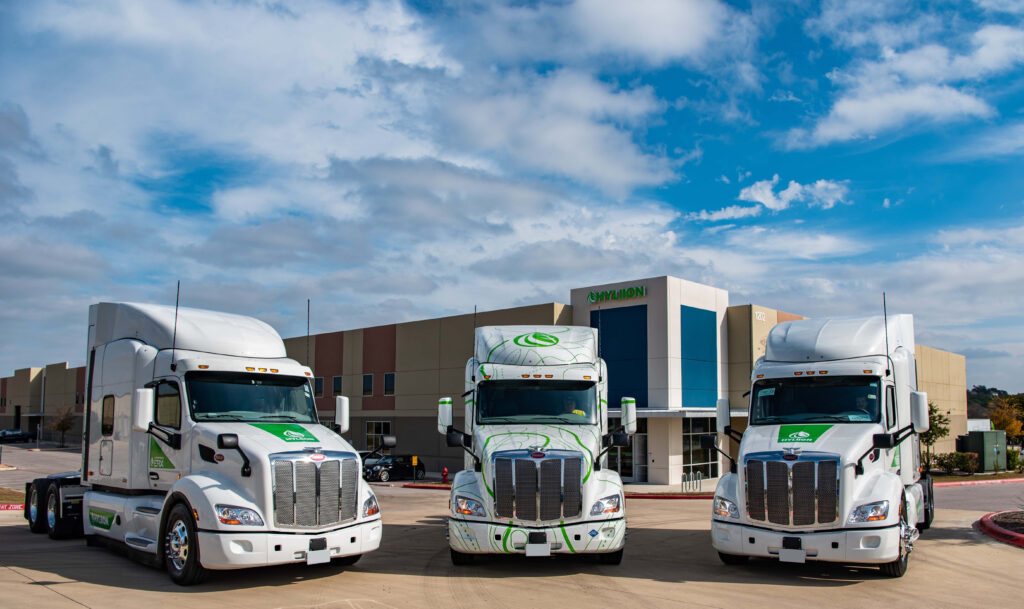 Global leader in innovative and sustainable building solutions will seek to replace existing diesel-fueled trucks in Texas and Oklahoma operations
Hyliion Holdings Corp. electrified powertrain solutions for Class 8 semi-trucks, says that Holcim US has ordered 10 units backed by deposits to secure Hypertruck ERX™ production slots. A global leader in innovative and sustainable building solutions with a focus on low-carbon construction, Holcim will utilize the Hyliion technology in its Texas and Oklahoma operations, where the Hypertruck ERX units will replace existing diesel-fueled trucks.
Holcim placed the order after visiting Hyliion's headquarters, where they gained a deeper understanding of how the Hypertruck ERX could facilitate a reduction in their transportation carbon footprint.
"The Hypertruck ERX can be a transformative solution for an organization like Holcim that demonstrates such a strong commitment to green solutions. Hyliion and Holcim share the ambitious goal of transforming our respective industries, and I'm proud that the Hypertruck ERX will help them take the first step in reducing their transportation-related emissions," said Thomas Healy, Founder and CEO of Hyliion.
"Hyliion's mission is to facilitate major change in commercial trucking, a notoriously large contributor of greenhouse gas emissions, and we intend to achieve that with the Hypertruck ERX—a solution that supports the environmental goals of sustainability-minded fleets without sacrificing their business needs," Healy added.
This purchase agreement serves as another example of how Holcim US is working to accelerate the transition to net zero – from offering low carbon cements and concretes to innovative carbon capture research.
About the Hypertruck ERX
The Hypertruck ERX™ is an electric powertrain that is recharged by an onboard natural gas generator for Class 8 commercial trucks that aims to provide lower operating costs, emissions reductions, and superior performance. Utilizing the 700+ commercial natural gas vehicle filling stations across North America, it enables long range and quick refueling, and when fueled with renewable natural gas, can provide net-negative carbon emissions to commercial fleets.
Category: Cab, Trailer & Body, Electric Vehicles, Engines & Drivetrains, Equipment, Featured, Fuel & Oil, General Update, Green, News, Products, Tech Talk, Vehicles