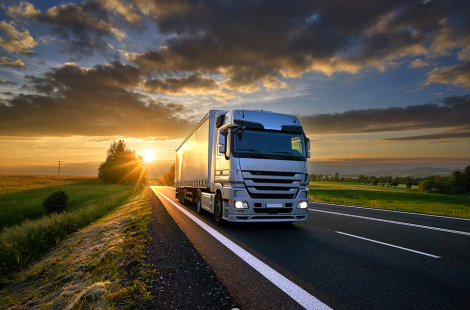 Iowa DOT to Use Iteris' Commercial Vehicle Operations SaaS Platform
Iteris, Inc. applied informatics for transportation and agriculture, is expanding its commercial vehicle operations (CVO) platform, which is delivered on a software-as-a-service (SaaS) basis, to include a new International Registration Plan (IRP) and International Fuel Tax Agreement (IFTA) compliance service, in addition to the CVO platform's current commercial vehicle screening, enforcement and data aggregation solutions.
Iteris also announced today that it was recently awarded a contract in excess of $3 million over 36 months with the Iowa Department of Transportation (Iowa DOT) as the first customer to deploy its new international registration plan and fuel tax compliance solution.
Iteris will provide Iowa DOT the new IRP/IFTA service, as well as its commercial vehicle screening and data aggregation solutions (Iteris CVIEWPlus™), to facilitate motor carrier services throughout Iowa.
Iteris CVIEWPlus™ and related data services will aggregate and automate Iowa DOT's motor carrier screening process, saving time reviewing many different applications, and focusing on the accuracy of data that is shared nationally. Additionally, Iteris' IRP and IFTA services will help Iowa DOT with data collection of IRP and IFTA transactions while also enhancing the motor carrier user experience.
"We are excited to announce the expansion of Iteris' CVO platform, which now offers a more complete solution to a wider serviceable market with the addition of our international registration and fuel tax compliance service," said Ramin Massoumi, senior vice president and general manager, Transportation Systems at Iteris. "The new agreement with Iowa DOT, which represents the first deployment of this new IRP/IFTA service, demonstrates the commitment of state agencies across the U.S. to adopt smart technology to improve their transportation networks."
Iteris is the largest provider of commercial vehicle enforcement and screening solutions nationwide, providing CVIEWPlus™ to 22 customers, 15 of which use Iteris Inspect.
Category: Connected Fleet News, Featured, Fleet Tracking, General Update, News, Tech Talk