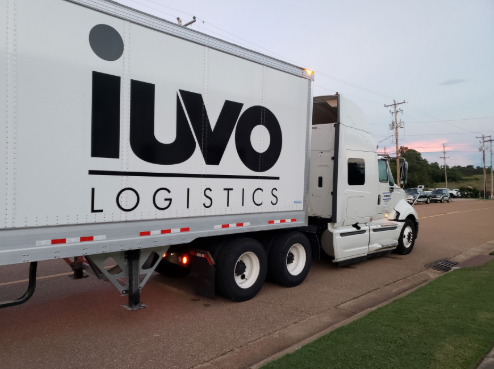 Iuvo with Three-Year Revenue Growth of 1,467 Percent Ranks No. 310 on the 2019 Inc. 5000 making it one of America's Fastest-Growing Private Companies
Inc. magazine recently revealed that Iuvo Logistics LLC made its Inc. 5000 debut at No. 310 on its annual Inc. 5000 list. This list is the most prestigious ranking of the nation's fastest-growing private companies. The list represents a unique look at the most successful companies within the American economy's most dynamic segment — its independent small businesses. Microsoft, Dell, Domino's Pizza, Pandora, Timberland, LinkedIn, Yelp, Zillow, and many other well-known names gained their first national exposure as honorees on the Inc. 5000.
"This recognition from Inc. magazine validates the premise and values upon which our company was founded," Iuvo co-Chief Executive Officer David White said. "It's how we came to select our company name, Iuvo – the Latin word meaning 'to aid and assist.' We take the meaning of our name and our business mission seriously. Based on our rapid, sustainable growth, our expanding circle of regular customers also appreciates Iuvo's commitment to our core principles."
Iuvo co-Chief Executive Officer James Dowd explained further: "The Iuvo team, having worked at large global corporations, realized that small-to-mid-market-sized companies were critically under served by the logistics industry. We have created a unique company with a defined approach that leverages technology and the entrepreneurial spirit. Our strategy focuses on providing exceptional work experiences for our staff and drivers and servicing customers that are within 550 miles of our locations and customers. This allows us to provide reliable competitive pricing with a stable reliable service."
Based in Dayton, Ohio with facilities in Chicago (IL), Memphis (TN), Jackson (TN) and Erlanger (KY), Iuvo's rapidly-expanding fleet consists of food grade dry vans, flatbed trailers for the steel industry and rollerbed trailers for the airfreight industry. The seven-year-old company is disrupting the trucking and logistics sector in the Midwest. "Small businesses generally receive basic transaction level service from transportation companies," White said. "Most 3PL suppliers don't have the capacity to identify continuous improvement opportunities or look for ways to streamline supply-chains benefiting their clients. We identified this and developed a solution, this is why customers choose Iuvo. In addition to transportation services, we provide consultative solutions and a TMS community-platform to run a business."
Dowd added: "Our objective is to use our logistics sector and distribution experience along with technology to elevate the level of service our customers receive. We aid and assist our clients' ability to increase their profitability by improving their logistics solutions and efficiency."
Iuvo also invests heavily in human capital. Drivers are compensated with regular salaries to foster stability and reliability. The company also provides the training and resources needed to ensure the drivers operate at peak efficiency and safety is always a top consideration. "The men and women who work with us are our first priority. They are responsible for our vehicles and our clients' cargo," White said.
The companies on the 2019 Inc. 5000 (listed online at Inc.com, with the top 500 companies featured in the September issue of Inc., on newsstands now) have been very competitive within their markets, but the list shows staggering growth compared with prior lists. The 2019 Inc. 5000 achieved an astounding three-year average growth of 454 percent, and a median rate of 157 percent. The Inc. 5000's aggregate revenue was $237.7 billion in 2018, accounting for 1,216,308 jobs over the past three years.
"The companies on this year's Inc. 5000 have followed so many different paths to success," says Inc. editor in chief James Ledbetter. "There's no single course you can follow or investment you can take that will guarantee this kind of spectacular growth. But what they have in common is persistence and seizing opportunities."
Category: Featured, General Update, Management, News, People