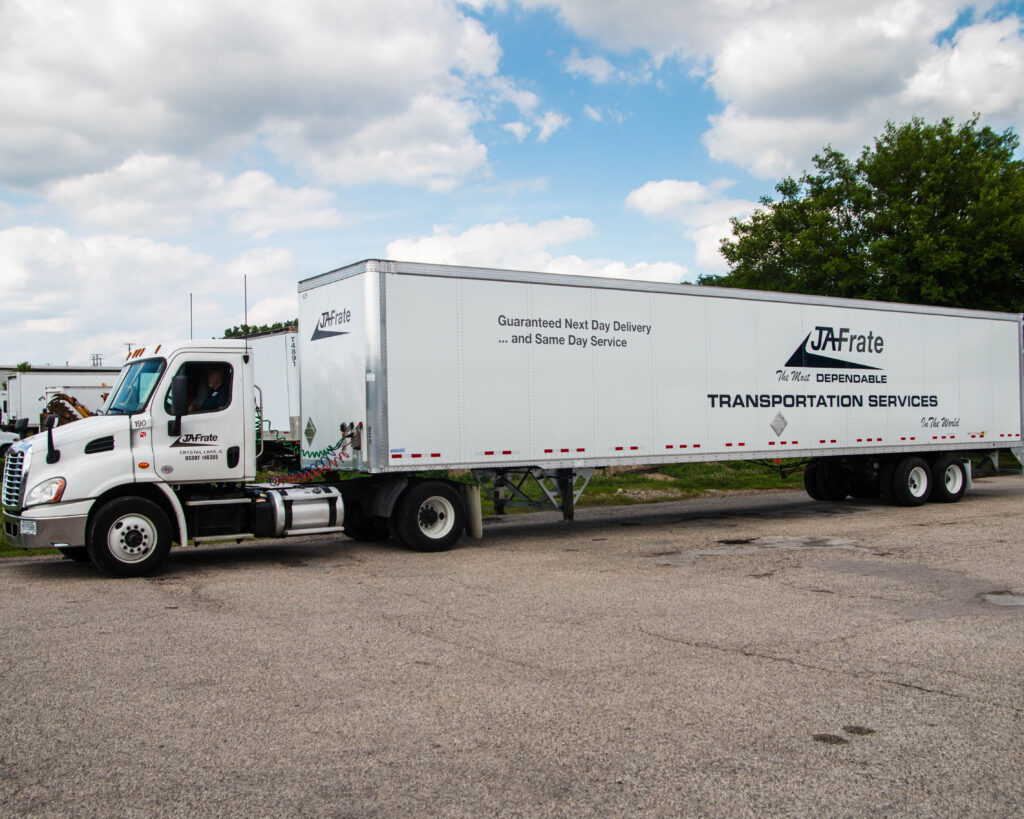 LTL carrier deploys electronic PODs to improve customer service, reduce administrative time and decrease paper use
Carrier Logistics Inc. (CLI), veteran providers of freight management software for Less-Than-Truckload (LTL) fleets, announced that JA Frate, Inc has implemented paperless delivery management processes by using integrations with its FACTS solution for mobile signature capture and automated Proof Of Delivery (POD) documentation management. With these capabilities, JA Frate is saving administrative costs and its customers are able to receive POD copies in real time.
"In addition to customer service benefits, the paperless POD process is saving us hours of administrative time every night," said Kathleen Anderson, office/project manager at JA Frate. "It reduces time for route planners who now don't have to print delivery receipts, and at the end of every day the driver check-in process is simplified because we do not need to scan and index POD paperwork. The time savings are even greater when we have an increase in deliveries and when you consider not needing to have remote terminals scan and send delivery receipts, which would then have to be printed, scanned and manually indexed. Finally, the solution has substantially reduced our paper usage.
"We had planned to start the roll out of our paperless POD system with two drivers and steadily increase the number that are using it every week over a two month period," Anderson added. "However, after three weeks and 15 drivers made every delivery without any issues, and consignees were happy with the process, we turned it on for our entire fleet of drivers. It was CLI's partnerships with the providers of our mobile and document management systems, and their ability to easily implement integrated solutions, that were the key to making this work."
A user of FACTS since 2014, JA Frate originally chose the CLI software to support its asset-based LTL and brokerage operations with a single database. The EBE Technologies document management system integration with FACTS was implemented last year.
At JA Frate, the Acordex Mobile Dispatch solution is driving the new automated electronic POD process being used by drivers to capture signatures on Android phones during multiple deliveries each day. The delivery receipt image, which can be sent by the driver to a customer's email address on the spot, is uploaded to the EBE software and is in the FACTS database almost instantly. It is available for the customer to view online as well.
Headquartered in McHenry, Illinois, JA Frate, operates throughout southern Wisconsin, the greater Chicago area and northern Indiana. The full service transportation provider offers asset-based less-than-truckload and full truckload services throughout its operating area. The company's JA Nationwide operation uses company assets and partner carriers to handle shipments across North America while its JA Logistics division provides warehouse services.
"JA Frate is on the leading edge of technology with its use of integrated electronic POD and document management software," said Ben Wiesen, president of CLI. "Since the carrier originally chose FACTS they have enabled a number of our applications and partner integrations to streamline their operations. We are pleased that we are able to continually make integrated solutions easy to implement and quickly provide them with technologies that improve their efficiency and productivity."
Carrier Logistics FACTS™ is the premier solution for meeting the unique transportation and freight management needs of asset-based LTL carriers and the last mile industry. FACTS includes online customer shipping tools, dispatch and driver management, a superior rate engine, cross dock management, and a full back-office suite that give transportation professionals the tools they need to operate cost-effectively while providing improved freight visibility to their customers.
Category: Connected Fleet News, Driver Stuff, Featured, Fleet Tracking, General Update, News, Tech Talk