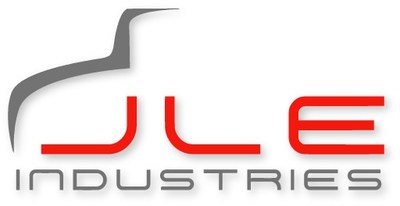 Leader in trucking technology increases sustainability efforts with mobile carbon capture system
JLE Industries, one of the fastest-growing Flatbed freight solutions providers in North America, is kicking off 2022 by announcing it has committed to a pilot program with Remora, an exciting start-up that has created a device to capture carbon emissions from semi-trucks. Beginning in Q3 2022, JLE will install Remora's mobile carbon capture device across a segment of its fleet for an initial 90-day period. This partnership is integral to JLE's long-range decarbonization strategy, a demonstration of their commitment to sustainability efforts.
Remora's device is mounted between the truck's tractor and its trailer, and attaches to its tailpipe to capture as much as 80% of the emitted carbon dioxide. Remora then sells the captured carbon dioxide to concrete producers and other end-users, sharing the proceeds with their trucking company customers.
"Our value statement at JLE is to meet and exceed the needs and expectations of all stakeholders through the application of accountability, performance and integrity. We consider the environment as one of our stakeholders," said Evan Pohaski, CEO of JLE Industries. "Our capital investment in Remora's exciting technology is a demonstration of the seriousness of our commitment to continually raising the bar on sustainability, in an industry that has been known to err on the side of 'greenwashing'".
"Remora is excited to partner with JLE to help reduce their fleet's carbon emissions," said Paul Gross, Co-CEO of Remora. "Adding our device to one semi-truck is equivalent to planting 6,200 trees."
Category: Accessories, Engines & Drivetrains, Equipment, Featured, Fleet Diagnostics & Software, Fleet Maintenance, Fuel & Oil, General Update, Green, News, Shop Stuff, Tech Talk