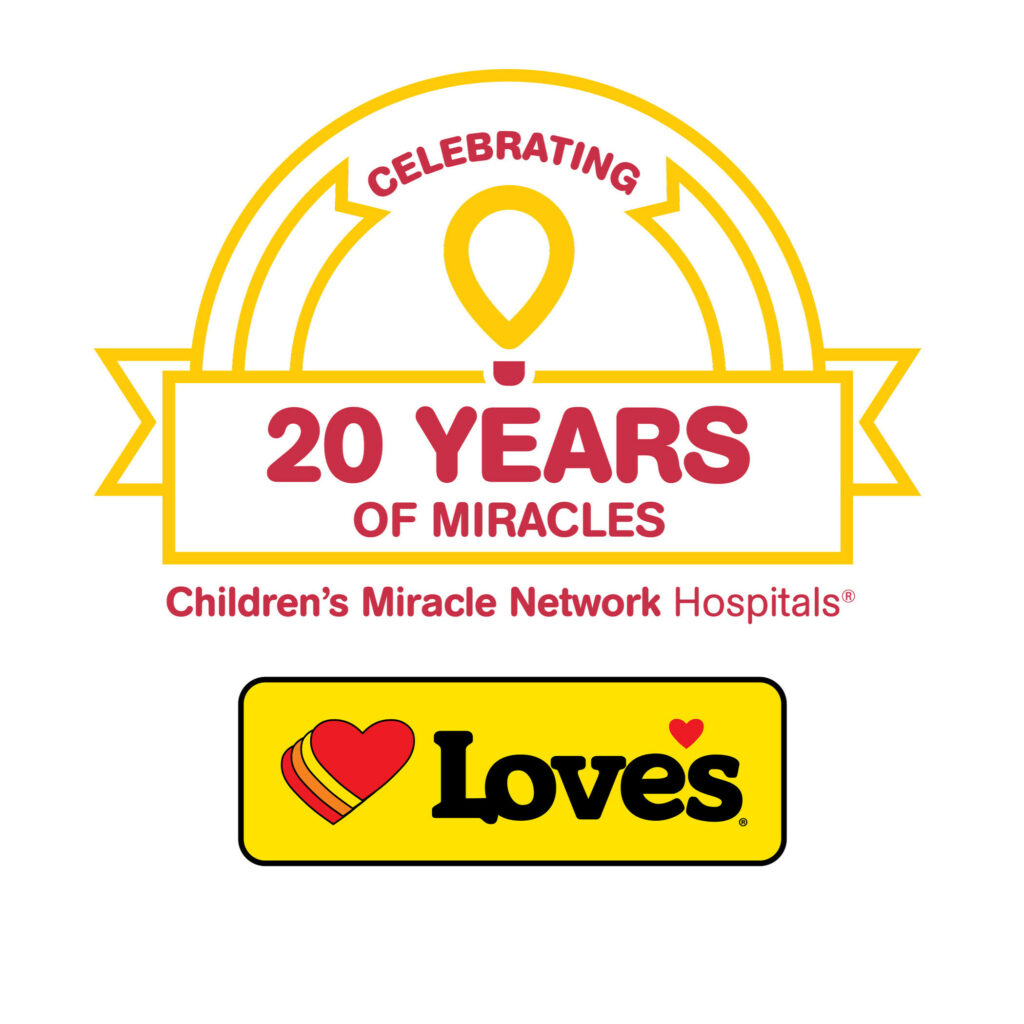 Campaign includes special deal for National Coffee Day, Sept. 29 – 30
For the 20th year, Love's Travel Stops & Country Stores, the nation's industry-leading travel stop network, is raising money for Children's Miracle Network Hospitals throughout the country. The campaign runs from Aug. 26 – Sept. 30 at every Love's location. Store employees will sell Miracle Balloons for $1, $5 or $20 and hold events to raise money for sick and injured children in their communities.
"Now more than ever, in our twentieth year of this campaign, we are excited and committed to helping these amazing kids that live in the same communities that our employees live and work," said Jenny Love Meyer, vice president of communications for Love's. "The Children's Miracle Network does such impactful, life-saving work and we couldn't be more honored to help this great organization."
This year, Love's hopes to raise more than $3.64 million through its 20th annual campaign. In addition to in-store balloon purchases, customers can also round-up their change to the nearest dollar and participate in local events like golf tournaments, 5K runs and more. Since beginning its partnership in 1999, Love's has raised more than $28 million for Children's Miracle Network Hospitals.
Love's will show additional support for CMN Hospitals on Sept. 29 – 30 for National Coffee Day. Customers can purchase a large (24 oz.) coffee or hot beverage for the reduced price of $1 with all proceeds going to CMN Hospitals.
"Love's dedication to helping sick and injured kids in our communities for the past 20 years is inspiring," said John Lauck, president and CEO of Children's Miracle Network Hospitals. "We are so grateful to Love's customers and employees for bringing healing and hope to children and their families when they need it the most."
CMN Hospitals raises funds and awareness for 170 member hospitals that provide 32 million treatments each year to sick and injured kids across North America. Donations stay local to fund hospitals in each community. Of the 170 CMN Hospitals throughout the country, 107 benefit from Love's annual campaign.
Category: Driver Stuff, Featured, Fuel & Oil, General Update, News