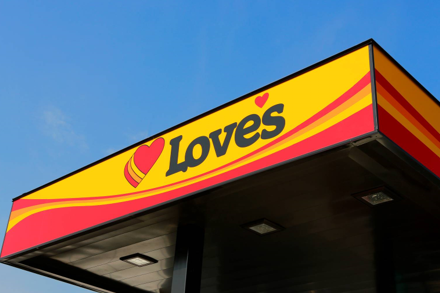 Love's Opens Travel Stop off Interstate 5 in Colusa County
Love's Travel Stops is now serving Customers in Williams, California, thanks to a new travel stop opening this morning. The new travel stop, located at 100 Margurite St. (off I-5 and Highway 20, Exit 578), adds 60 new jobs to Colusa County and 103 truck parking spaces.
"Williams is situated along the busy I-5 corridor that connects heavily traveled locations throughout California," said Tom Love, founder and executive chairman of Love's. "This location allows us to serve both local and professional driver traffic the way we do best. We're excited to provide fast, quality service to even more Customers in The Golden State."
"We welcome the opportunity to have Love's Travel Stops in the City of Williams," said Alfred Sellers Jr., mayor of Williams. "The citizens, highway travelers and others will benefit from Love's services through increased visibility, added employment opportunities and economic growth."
In honor of the grand opening, Love's will host a ribbon cutting ceremony 5:30 p.m. PDT April 23. During the ceremony, Love's will make a $2,000 donation to the Williams Volunteer Firefighters Association.
Category: Driver Stuff, Featured, General Update, News