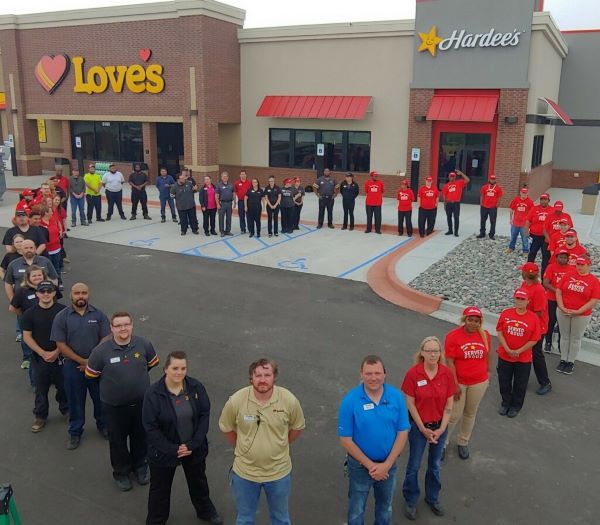 Love's Opens Travel Stops off Interstate 75, Interstate 90 and Interstate 79
Love's Travel Stops, the nation's industry-leading travel stop network, is now serving customers in Bridgeport Charter Township, Michigan; Slippery Rock, Pennsylvania; and Hampshire, Illinois, thanks to three new travel stops that opened on Thursday and Friday. The Bridgeport Charter Township location at 6560 Dixie Highway (near I-75 and Exit 144) adds 80 new jobs to Saginaw County and 87 truck parking spaces. The Slippery Rock stop, off Exit 105 and I-79, brings 40 jobs and 48 truck parking spaces. The third location in Hampshire, at 201 Love's Crossing (near I-90 and US Highway 20), has 177 truck parking spaces and brings 80 jobs. In total, Love's adds 312 truck parking spaces for professional drivers.
"These three locations place us in the perfect spots to serve more customers," said Tom Love, executive chairman and founder of Love's. "All are along major interstates that are popular for trade routes and leisure travel. We're proud to add truck parking in areas where our customers need it. As always, Love's is committed to providing unbeatable customer service and convenience wherever the road may take you."
In honor of the grand opening, Love's will host ribbon cuttings and donate $2,000 to the Bridgeport Historical Society, Northern Butler County Feed My Sheep Food Cupboard and Hampshire High School.
Category: Driver Stuff, Featured, Fuel & Oil, General Update, News