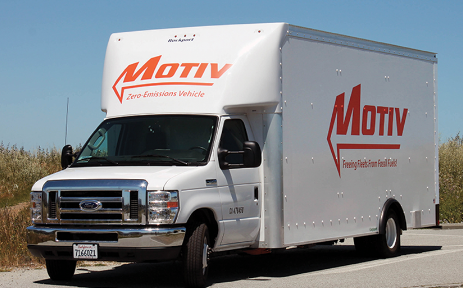 Motiv Power Systems (Motiv), a leading provider of all-electric fleet chassis for trucks and buses, announced a supply agreement with Munich based BMW to integrate BMW's lithium-ion battery packs into its EPIC chassis.
"When Motiv specs a battery for a chassis, we are looking for factors that matter most to our end users. These include initial cost, reliability over time, and end-of-life replacement costs," said Jim Castelaz, Motiv's Founder and CEO.
He continued, "With BMW's latest version of its lithium-ion packs, commonly found on its all-electric i3 passenger cars, we were able to find a compelling battery solution that checks all those boxes. BMW's lithium-ion batteries are well suited for use in commercial fleet vehicle deployments because they represent millions of miles of real-world globally – meaning they have seen every potential road condition that Motiv-powered vehicles are likely to encounter – and have proven to be both dependable and reliable."
"Our industrial clients welcome the usability of the ready-made technology that BMW i components provide, as well as their durability. All of this is evident in well over 100,000 BMW i model sales worldwide," said Uwe Breitweg, Head of BMW Group Drive Systems for Industry Clients.
The BMW battery equipped EPIC chassis will be available across Motiv's entire range of vehicle applications and will debut at the 2019 Work Truck Show.

Category: General Update, Green, News