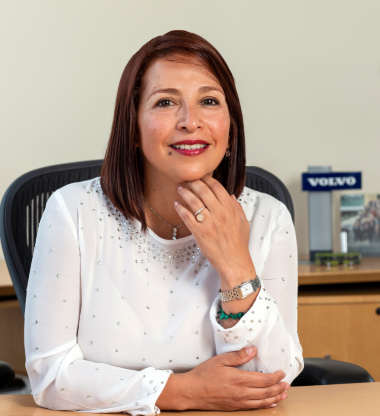 Luz Elena Jurado Appointed Managing Director
Luz Elena Jurado has been appointed managing director for Volvo Trucks Mexico and Mack Trucks Mexico, effective immediately. She succeeds Martin Sáenz, who will return to his previous position as CFO of Volvo Trucks Mexico and Mack Trucks Mexico.
Since 2010, Jurado has been managing director for Volvo Financial Services and Mack Financial Services in Mexico. She has a career that extends over 26 years in the transportation industry. Her networking skills and relations with dealers, customers and key stakeholders in the industry, as well as her proven results in sales will enable Volvo Trucks and Mack Trucks to take their businesses to the next level.
The Volvo Group is one of the world's leading manufacturers of trucks, buses, construction equipment and marine and industrial engines. The Group also provides complete solutions for financing and service. The Volvo Group, which employs nearly 100,000 people, has production facilities in 18 countries and sells its products in more than 190 markets. In 2018, the Volvo Group's sales amounted to about $43 billion.
Category: Featured, General Update, News, People