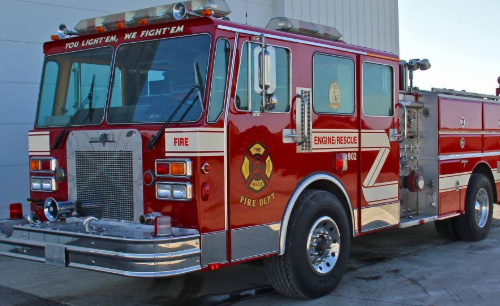 Designed exclusively for Fire and Rescue Vehicles
Dana Incorporated announced at the Fire Department Instructor's Conference (FDIC) International 2019 the launch of its new S35-190FT single-reduction and S35-590FT double-reduction single drive axles with a gross axle weight rating of 35,000 pounds to maximize payload capacity for fire and rescue applications.
Designed exclusively for the fire service segment, these new single axles utilize high-strength, steel-fabricated housings to support higher-weight applications with a shorter wheel base, allowing for a tighter turning radius and increased maneuverability. A 76-pound weight savings offers additional capacity for added equipment capabilities.
"Dana continues to support the latest fire and rescue vehicle advancements with driveline innovations that meet the needs of this vitally important segment," said Mark Wallace, president of Dana Commercial Vehicle Driveline Technologies. "This new offering leverages our existing, proven drive axle technology while providing a more robust solution for today's advanced vehicles."
The S35-190FT and S35-590FT models also feature a Venturi lubrication cover to minimize lube volume and optimize lube flow. For ease of service, the axle housings, seals, yokes, differential lock shift unit components, axle shafts, and external fasteners can all be serviced individually. An optional driver-controlled wheel differential lock is available to enhance traction.
Category: Breaks, Suspensions & Chassis, Engines & Drivetrains, Equipment, Featured, General Update, News