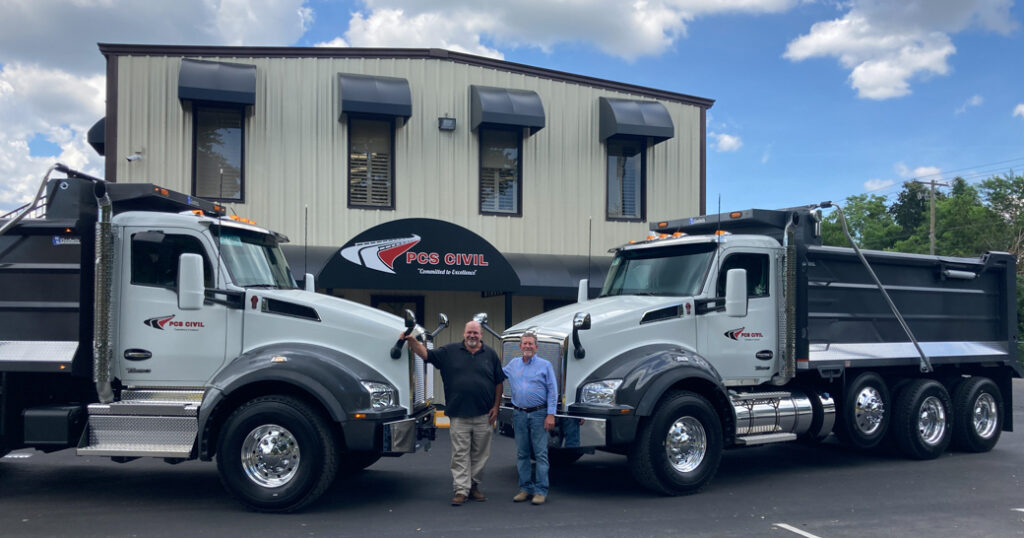 Real-world, real-time data insights help construction companies save lives, time, and money
 PCS Civil, Inc. has deployed Powerfleet's SaaS-based, IoT device agnostic fleet intelligence platform, Unity. With Unity's data insights for safety, maintenance, and fuel management, PCS Civil can make informed decisions to protect their drivers while increasing productivity and reducing costs. PCS Civil can now capitalize on machine learning (ML) and artificial intelligence (AI) to build and maintain a culture of safety.
"Our most valuable asset is our people, and their safety is the priority," said Steve Borth, Director of Fleet Operations at PCS Civil. "Powerfleet provides the means to make this possible. We have real-world insights to make the right decisions for our fleet regardless of the challenges that come our way. We have already achieved safer driving performance, and we look forward to realizing additional results as our partnership continues."
Powerfleet Unity ingests, processes, and harmonizes data from any asset, vehicle, and person within a single data hub. Coupled with Powerfleet's dash cam product, PCS Civil can analyze and proactively manage risky driving situations across their mixed fleet of service and heavy-duty construction vehicles – all under a single pane of glass. Overall, PCS Civil achieves real-time alerts and driver scorecards to bolster safety programs, reduce accidents, increase security, reduce the risk of litigation, and achieve lower insurance costs.
"Safety is about people, and Powerfleet puts people first," said Steve Towe, Chief Executive Officer at Powerfleet. "Through increased safety measures and real-time interactions, we enable construction companies to perform top-notch work while empowering their people to safely and efficiently do their jobs."
Along with safety, PCS Civil also reaps benefits from Powerfleet's proactive and preventative maintenance and fuel consumption solutions. Access to utilization hours, as well as automating maintenance tasks, enhances the performance and longevity of resources. Furthermore, Powerfleet's solutions allow PCS Civil to gain strategic insight into fuel usage from examining behaviors like excess idling and detecting unexpected fuel loss.
More information on Powerfleet's solution for construction is available here.
Category: Driver Stuff, Equipment, Featured, Fleet Tracking, General Update, News, Safety, Shop Stuff, Tech Talk, Vehicles