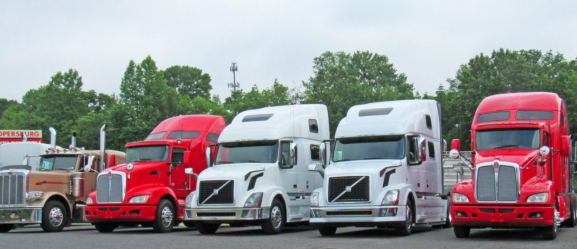 ACT Research reports used Class 8 volumes contracted 8% month-over-month
Preliminary used Class 8 volumes (same dealer sales) contracted 8% month-over-month in 2020's fourth month, according to the latest preliminary release of the State of the Industry: U.S. Classes 3-8 Used Trucks published by ACT Research. Longer-term, volumes fell 5% compared to April 2019, but remained 10% above the first four months of last year.
Other data released in ACT's preliminary report included month-over-month comparisons for April 2020, which showed that average prices were down 8%, while average miles were flat and average age increased 2% compared to March. Year-to-date, average price, miles, and age were all lower, down 20%, 2%, and 5%, respectively, compared to the first four months of 2019.
According to Steve Tam, Vice President at ACT Research, "Our first reaction to the unit sales data was one of surprise that the market held up as well as it did in April." He continued, "With the month's sales being the first to be meaningfully impacted by COVID-19, many expected significant weakness." Tam concluded, "One possible explanation is that buyers in search of inexpensive trucks helped support sales in the otherwise soft market."
Category: Featured, For Sale, General Update, News, Vehicles