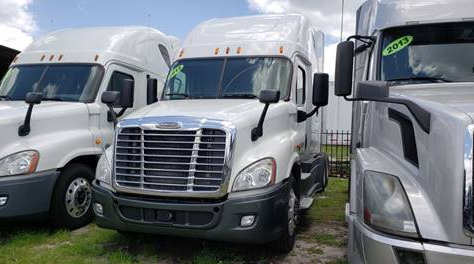 Used Class 8 volumes fell 8% month-over-month
Preliminary used Class 8 volumes (same dealer sales) fell 8% month-over-month in June, the third consecutive sequential drop, according to the latest preliminary release of the State of the Industry: U.S. Classes 3-8 Used Trucks published by ACT Research. Additionally, the report indicated that longer-term comparisons yielded a 25% decline compared to June 2018, as well as a year-to-date drop of 18%.
Other data released in ACT's preliminary report included year-over-year comparisons for June 2019, which showed that average prices rose 5%, while average miles shed 1%, and average age was unchanged from the prior year.
According to Steve Tam, Vice President at ACT Research, "At the risk of sounding like a broken record, the used truck market continues to slow, despite some segments having not yet experienced any meaningful signs of deceleration." He continued, "ACT has reported that the US has entered a freight recession, two consecutive quarters of contraction." Tam added, "Despite six months of declining freight, most carriers are just now coming to grips with the reality of their markets and thus, it is not surprising that dealers' experiences range from little to no impact on sales to significant drops in volume and pricing."
Category: Equipment, Featured, General Update, News, Vehicles