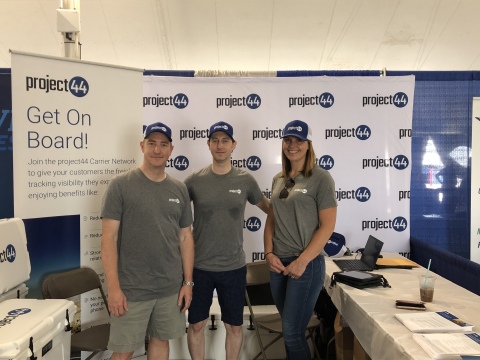 The event welcomes more than 42,000 attendees at the Iowa 80 Truckstop
project44, the global leader in advanced visibility for shippers and logistics service providers, will celebrate the trucking community at the 40th Annual Walcott Truckers Jamboree. The event, welcoming more than 42,000 attendees at the Iowa 80 Truckstop, is hosted each year in appreciation of our country's truck drivers.
Over 70 percent of freight in the U.S. is moved by truck, according to the American Trucking Associations. project44 is excited to join America's trucking community at the world's largest truck stop and thank the community for their critical role in driving the economy and helping businesses move products safely, efficiently, and sustainably.
project44 team members will be exhibiting in the Big Tent to meet with truck drivers and share how they enable carriers to streamline communications and improve operational efficiencies with technology that seamlessly provides real-time location updates to shippers.
"Truck drivers and the trucking industry are an integral part of the American economy," said T.J. Schaefer, Vice President at project44. "We're excited to honor this dedicated community and show our appreciation."
In gratitude to the millions of truck drivers, project44 is sponsoring the Trucker Olympics. The Trucker Jamboree is hosting a variety of additional events, including the Super Truck Beauty Contest, Antique Truck Display, carnival games, live music, fireworks, and more.
Category: Driver Stuff, Featured, General Update, News