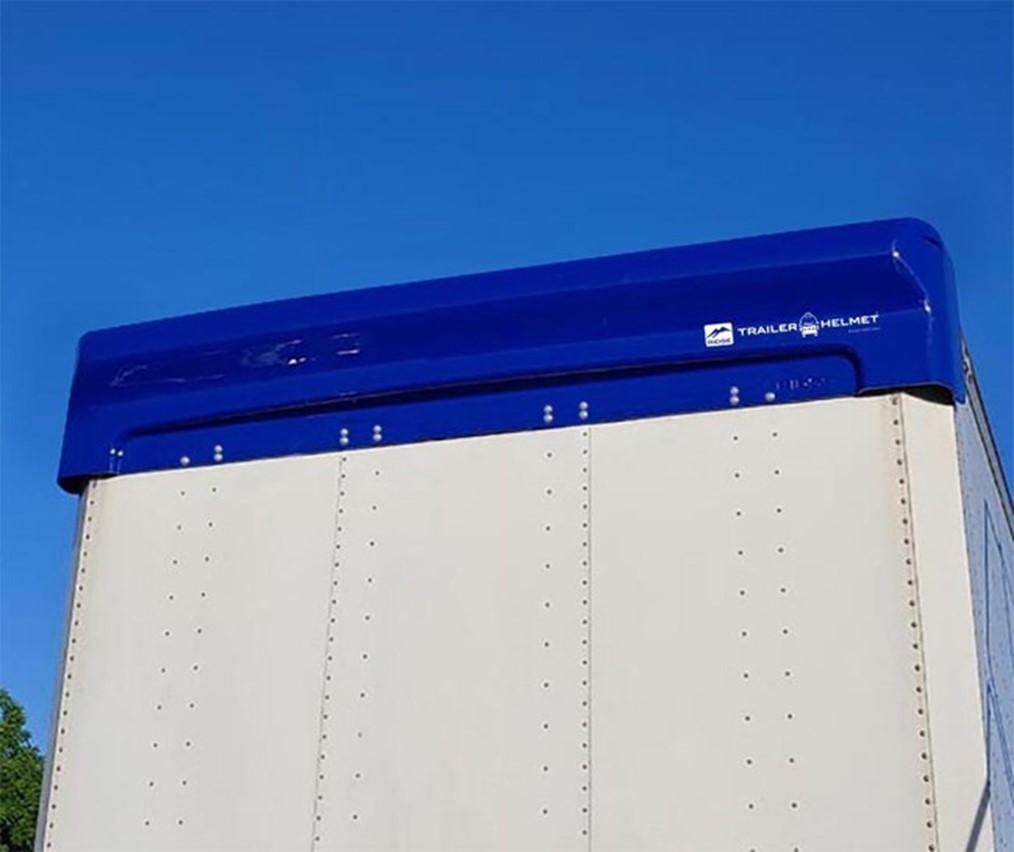 The trailer front corners stay protected, and the cargo stays dry
Ridge Corporation, leading manufacturer and innovator of advanced composites is proud to announce a stride forward in trailer protection. With five years of modeling, testing, and aero confirmation, we announce a limited TRAILER HELMET availability for fleet testing. Ridge is utilizing a proven, in-house process called RPTM (Rapid Prototype Tool Molding) which will assist OEM's to prototype and test actual full-scale product concepts for quick validation. Ridge Corporation's RPTM is a unique method to produce large complex shapes for testing prior to stepping into costly permanent tools. Three RPTM dies were employed to arrive at a final design in a cost-effective manner. Made from Lorica™ impact polymers reinforced with Telene® technology, The TRAILER HELMET (Patent Pending) is the first of many under development using this method at Ridge.
The TRAILER HELMET not only provides a drag reducing shape but also a high energy absorbing design. Tree limb strikes and trailer to trailer collisions break many corner castings and destroy the needed seal in the front end of most trailers. This leads to wet freight claims and costly repairs. Freight customers today DEMAND that expensive packaging and freight be protected and kept dry. The TRAILER HELMET accomplishes these goals with an aerodynamic payback, proven by rolling road wind tunnel testing.
Category: Accessories, Cab, Trailer & Body New, Driver Stuff, Equipment, Featured, General Update, Green, News, Products