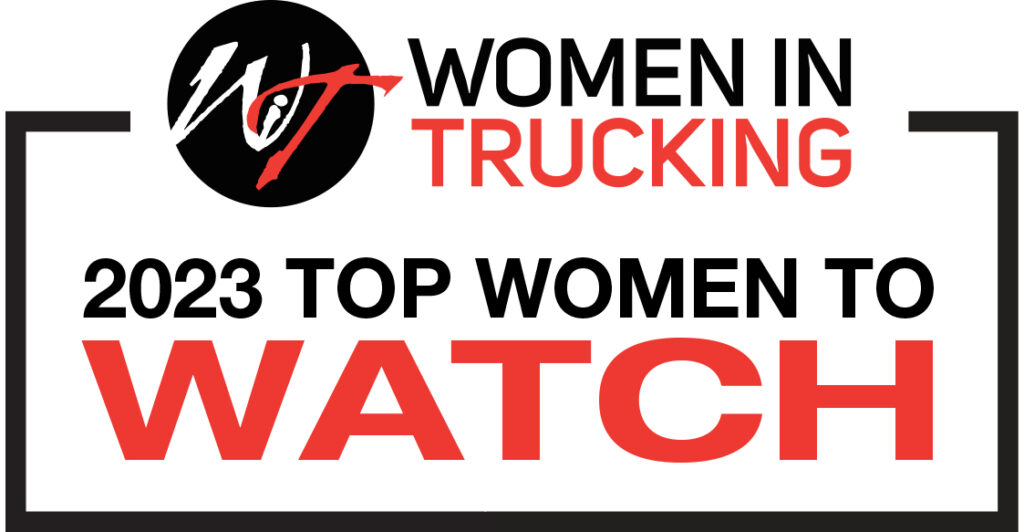 Women In Trucking honors two Ryder employees for their significant career accomplishments and support of women in the transportation industry
Ryder System, Inc. announced that two leaders at Ryder are being recognized as part of the "Top Women to Watch in Transportation" list in 2023 by the Women In Trucking Association (WIT). Each year, WIT recognizes women who are leaders in the industry, who have had significant career accomplishments in the last year, as well as go the extra mile to support other women to help improve gender equality at their own companies and/or industrywide.
The sixth annual list honors women who embody WIT's mission to inspire women to join the transportation industry and address obstacles in the workplace. WIT recognizes the dedication these women have to their careers and celebrates their successes. Of the 85 women honored, two Ryder employees are on this year's list including:
Joanna Hutton: Director of Sales; with Ryder since 2014
Leslie Karr: Group Director of Customer Success for Ryder E-commerce; with Ryder since 2021
"This recognition by the Women In Trucking Association is a testament to the women at Ryder who are committed to advancing gender equality and diversity within the transportation industry," says Lesley Kerr, Ryder's vice president of human resources and a member of the WIT board of directors. "It's an honor to work alongside of remarkable female leaders who remain dedicated to creating and fostering an environment that values and empowers all individuals. In every part of our company, having diverse leadership and input is a key factor in the success of Ryder."
Every woman who is part of the Ryder team helps shape the company to be a leader in the transportation industry. For the past four years, Ryder has been a recipient of WIT's "Top Companies for Women to Work For in Transportation," an award that honors companies for their commitment to the employment of women in the trucking industry. As an active participant of WIT, Ryder also sponsors the scholarship program, which makes technical training and education more affordable for women who strive to grow a career in transportation.
"Countless women in transportation are making significant strides in their careers while positively having an impact on their company's success," says Jennifer Hedrick, president and CEO of the Women In Trucking Association. "As part of WIT's mission to recognize the achievements of individuals, for the past six years our official magazine Redefining the Road has been acknowledging the accomplishments of impressive female professionals who work in our industry through the 'Top Women to Watch' recognition program. Congratulations to both Leslie Karr and Joanna Hutton with Ryder for being recognized as two 2023 Top Women to Watch."
Those listed in the 2023 "Top Women to Watch in Transportation" work for motor carriers, third-party logistics companies, equipment manufacturers, retailer truck dealers, professional service companies, technology innovators, and private fleets. Their roles vary in leadership, operations, safety, human resources, sales, marketing, or as drivers.
For the full list of the 2023 "Top Women to Watch in Transportation," visit: Women In Trucking Association Announces 2023 Top Women to Watch in Transportation.
Category: Driver Stuff, Featured, General Update, Management, News, People, Safety, Training