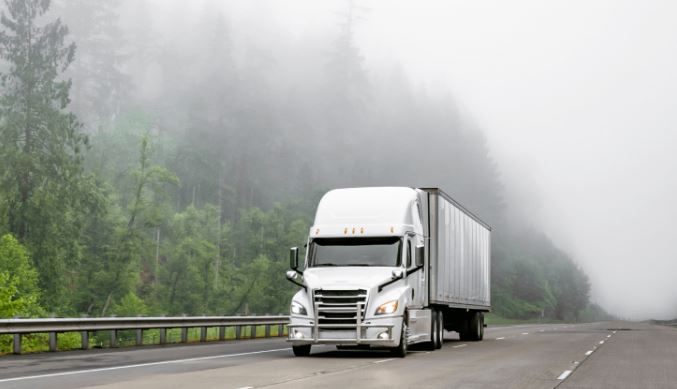 The integration gives thousands of fleet customers access to Smart Eye's leading DMS solution through Geotab's Marketplace
Smart Eye, Driver Monitoring System (DMS) technology to the automotive industry, announced the integration of AIS – the company's standalone hardware and software DMS for fleets – with Geotab's industry-leading fleet management platform. This integration makes Smart Eye's AIS available on the Geotab Marketplace, offering fleet customers a comprehensive solution for enhancing driver safety and performance.
Geotab is a global leader in connected transportation solutions, connecting over 3.7 million vehicles and processing more than 55 billion data points daily. With Geotab's open platform, fleet managers gain near real-time vehicle data, in-vehicle driver coaching, fuel efficiency monitoring, predictive maintenance, fleet compliance tools and more. With the integration of Smart Eye's AIS, customers can further optimize their fleet operations and improve driver safety.
AIS is Smart Eye's comprehensive hardware and software driver monitoring system for fleet aftermarket installation. The AI-based algorithms analyze subtle changes in a driver's head movements, eye gaze, and facial expressions to detect early signs of drowsiness and distraction in real-time. The system then alerts drivers at the earliest possible point, helping to reduce the likelihood of a potentially hazardous situation. AIS consists of a standalone camera unit and an Electronic Control Unit (ECU) with wireless connectivity, seamlessly integrating with fleet management systems. It uses Smart Eye's proven automotive grade DMS software, built with state-of-the-art machine learning techniques and already successfully implemented in over 1,000,000 vehicles on the road.
AIS is compliant with Euro NCAP and GSR standards, ensuring its reliability. Moreover, it is a flexible and scalable AI-powered cabin safety system that can be effortlessly installed in minutes. Designed to reduce road accidents, AIS helps drivers perform to the best of their ability.
"We are excited to partner with Geotab and integrate our AIS driver monitoring system with their fleet management platform," said Magnus Brunzell, VP of Applied AI Systems (AIS) at Smart Eye. "This collaboration allows us to bring our market leading DMS solution to Geotab's extensive customer base, providing them with advanced driver monitoring capabilities that enhance safety and performance."
"The Geotab Marketplace is designed to provide our customers with the power of choice. Smart Eye's AIS DMS provides customers with a proven solution that promotes driver safety and helps optimize their operations," said Robin Kinsey, Senior Manager, Geotab Marketplace. "The combination of Geotab's industry-leading telematics and Smart Eye's advanced DMS technology offers a powerful tool for fleet managers seeking to maximize safety and efficiency."
Category: Accessories, Connected Fleet News, Driver Stuff, Equipment, Featured, Fleet Diagnostics & Software, Fleet Tracking, General Update, News, Safety, Tech Talk