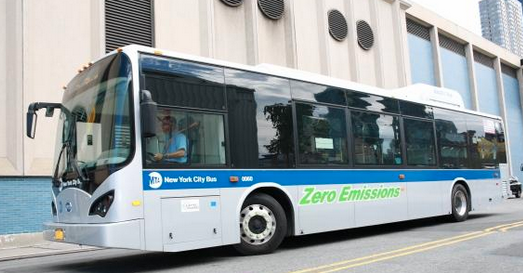 Malaysia's Prasarana Transit has announced that BYD has won the bid to supply 15 new battery electric transit buses.
As Malaysia first, as well as Southeast Asia's largest electric bus public bidding project, BYD edged out competitors from around the world for the project. The 15 electric buses will be operated by Rapid KL, a Prasarana subsidiary, to be used as shuttle buses on capital of Malaysia Kuala Lumpur's first BRT line exclusively for electric buses.
As one of Malaysia's largest public transportation groups, Prasarana is responsible for the management and planning of Malaysia metro, buses and other public transportation assets. Prasarana is 100% state-owned.
Since last August, BYD's 40 foot electric bus has been in trial operation in Kuala Lumpur. As a part of the trial, the bus was arranged to run on a 5.3 km – 7 station, Bus Rapid Transit (BRT) line operated by Rapid KL. According to the report, the range of the pure electric bus could be more than 400 kilometers per charge in Kuala Lumpur.
As the world's largest manufacturer of rechargeable batteries, BYD's stated mission is "to create safer and more environmentally friendly battery technologies." This in turn has led to the development of the BYD Iron Phosphate (or "Fe") Battery.
More information at: www.byd.com.
Category: General Update, Green, Vehicles