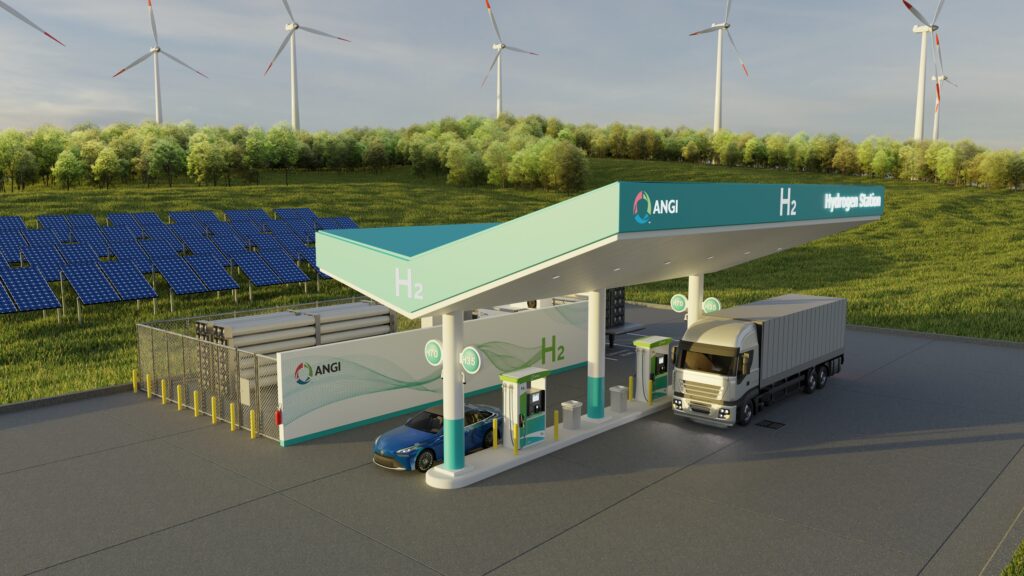 The collaboration supports Nikola's plan to establish North America's largest open-network of commercial hydrogen refueling stations
ANGI Energy Systems provider of critical technologies and solutions to decarbonize the mobility ecosystem, announced a strategic collaboration with Nikola Corporation, a global leader in zero-emissions transportation and energy supply and infrastructure solutions, via the HYLA brand.
ANGI will look to support Nikola's plan to create the largest North American open-network of commercial hydrogen refueling stations by providing technically advanced hydrogen fueling dispensers, under Nikola's HYLA brand. The dispensers are expected to be the industry's first HD-ready solutions in the field, offering high flow refueling for heavyduty vehicles. The network build-out is in partnership with Voltera, a leading provider of critical infrastructure necessary to support the full decarbonization of transportation.
According to industry experts, hydrogen fuel cell technology is better suited for many heavy-duty commercial vehicles due to a more rapid refueling time, lower weight, and greater energy efficiency. Hydrogen are currently being developed by most leading global truck manufacturers, with the Hydrogen Council reporting that more than 130 models are expected to be assembled during 2023, of which the majority consists of commercial vehicles*.
"The landscape of commercial transportation is shifting with Nikola's hydrogen-powered trucks paving the way to a sustainable future. With our cutting-edge technology harnessing a robust hydrogen network, innovation meets environmental responsibility, setting new standards for the transportation industry" said Nikola's executive leader of Energy, Ryan McGeachie.
"This collaboration with Nikola intends to underscore ANGI's breadth and capabilities across the multi-energy landscape in support of decarbonization," said Joel van Rensburg, President of Alternative Fuels at ANGI. "As a leader in alternative fuels, ANGI remains at the forefront of rapid technological changes delivering innovative, accessible, and safe solutions to meet our customers' evolving energy needs in compressed natural gas, renewable natural gas and now hydrogen."
Category: Electric Vehicles, Engines & Drivetrains, Equipment, Featured, Fleet Maintenance, Fuel & Oil, General Update, Green, News, Products, Safety, Shop Stuff, Tech Talk, Transit News, Vehicles