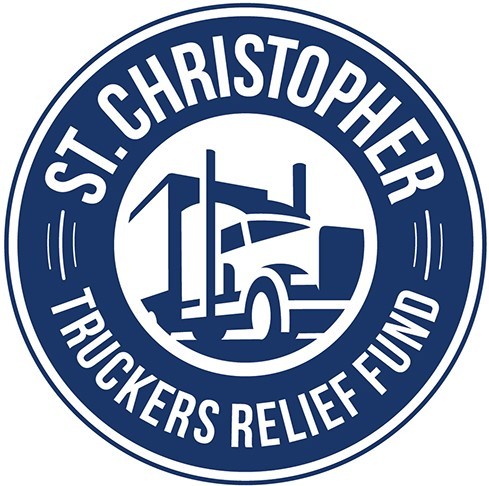 Donations Help Support Professional Drivers in Need
TravelCenters of America operator of the TA®, Petro Stopping Centers® and TA Express® brands, has launched its tenth annual campaign in support of the St. Christopher Truckers Development and Relief Fund (SCF), a non-profit organization that helps truck drivers suffering financial hardship as a result of being out of work due to illness or injury. The month-long campaign will run at participating TA, Petro and TA Express travel centers through July 31.
Throughout the month, guests and employees of TA, Petro and TA Express will be invited to make a donation of $1 or more. Commemorative wristbands will be given to those making a $1 donation, while $5 donors will receive celebratory die-cast metal keychains. One hundred percent of donations go directly to the SCF to provide financial assistance to over-the-road and regional professional truck drivers, who are unable to work due to medical issues. The SCF assists with mortgage/rent, utilities, vehicle payments and insurance bills while drivers are out of work.
"Drivers who suffer from an illness or injury are coping with treatments and trying to recover," said Barry Richards, President and COO of TravelCenters. "The stress of a financial burden can get in the way of that recovery. The St. Christopher Fund provides medical and financial guidance and assistance so drivers can fully focus on their health and wellness. It's an honor to be in our tenth year of supporting the 'Band Together' campaign," he added.
TravelCenters began its support of the SCF in 2010. The 'Band Together for SCF' annual campaign marks the largest single contribution the Fund receives each year. TravelCenters purchases and donates all of the wristbands and keychains so that 100 percent of donations can be contributed to the SCF.
"We are forever grateful for the support we have received from TravelCenters for the last ten years," said Dr. Donna Kennedy, Executive Director of the SCF.
"Truck drivers look forward to the 'Band Together' campaign every year so they can make their donation to help their fellow drivers. There are also many drivers who have received our assistance — now back on the road and back on their feet — who make donations to pay it forward," she added. "In the last ten years, the SCF has become a common name in the trucking industry, and we thank TravelCenters for their part in helping us achieve that."
As of June 2019, the SCF has helped more than 2,700 truck drivers and their families with monthly bills totaling more than $2.7 million. Professional drivers who are suffering from financial hardships due to medical problems can apply to the SCF for assistance at www.truckersfund.org.
Category: Driver Stuff, Featured, Fuel & Oil, General Update, News