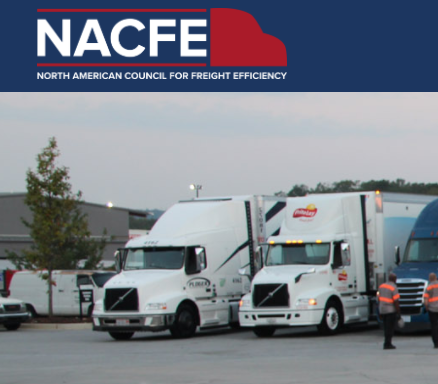 Most significant development has been a focus on drivewheel fairings, tractor-trailer gap devices
The North American Council for Freight Efficiency (NACFE) has just completed a revision of two Confidence Reports: Tractor Aerodynamic Devices and Trailer Aerodynamic Devices as part of its ongoing work to update all of its existing Confidence Reports. The original reports were published in 2016, but since that time there have been several developments that led NACFE to revise the reports.

In the case of tractor aerodynamics, the most significant development has been a focus on drivewheel fairings, tractor-trailer gap devices and the replacement of mirrors with cameras. In general, tractor aerodynamic technologies and strategies are constantly and rapidly evolving as truck OEMs continue to do work to optimize their base models to reduce aerodynamic drag.

One recommendation from the report is that fleets very carefully remove aerodynamic options from the manufacturer-recommended sleeper aero configurations and do so only when there are clearly identified and justifiable reasons in a specific duty cycle.

Once the fleet has selected a base model there are additional options for optimizing the tractor's aerodynamics, including cab and roof extenders, tractor-trailer gap devices, bumpers, chassis fairings, drive wheel fairings, fifth wheel location and height, wheel covers, vented mud flaps and more.

Optimizing a tractor for aerodynamics can help fleets exceed 10 MPG where their non-aerodynamic predecessors were lucky to get 6 MPG.

The report also found that there is still work that needs to be done on aerodynamic devices for day cabs and alternative fueled vehicles in order for fleets to reap fuel saving benefits.

The biggest development noted in the trailer aerodynamic report was the sunsetting of first generation trailer tail devices and the rise of a new generation of rear devices that address some of the concerns with first generation devices including driver acceptance and docking. Since the rear of the trailer presents a good opportunity for aerodynamic savings, several manufacturers entered the market with devices that are smaller and require no driver interaction to deploy.
Category: Accessories, Equipment, Featured, Fuel & Oil, General Update, Green, News, Products, Vehicles