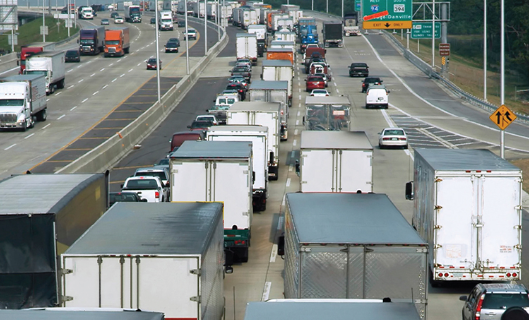 ACT Research maintains its view that truckload and intermodal contract rates will fall this year
ACT Research released the August installment of the ACT Freight Forecast, U.S. Rate and Volume OUTLOOK report covering the truckload, intermodal, LTL and last mile sectors.
ACT Research maintained its view that truckload and intermodal contract rates will fall this year, due to overcapacity and weak freight demand.
Tim Denoyer, ACT Research's Vice President and Senior Analyst, said, "There seems to be a misperception that a capacity correction is under way in trucking. Although truck order intake is down, capacity additions will continue at least through year-end. We estimate the active tractor fleet will grow 2.5% in the second half of 2019.
"Truck production remains near record levels, and though backlogs are dwindling quickly, elevated retail sales are set to continue for several months. Low Class 8 net orders bode well for an eventual upturn in the truckload spot market, but continuing capital discipline and ongoing economic growth, supporting a recovery in freight in 2020, are necessary conditions. Recent trade policy developments have increased the risk of a broad recession."
Denoyer added, "The Truckload Rate Gauge remains in a significant excess capacity position, favoring shippers. But based on our expectation for a decline in U.S. Class 8 tractor build rates later in the year, the supply side should begin to bring it a little more into balance."
The Truckload Rate Gauge is ACT's measure of industry supply/demand, balancing changes in the number of active trucks and the amount of available freight. The Current Gauge gives us a good directional feel for spot today and contract in about six months, and the Six-Months-Out Gauge tells us about spot in six months and contract in about a year.
The ACT Freight Forecast provides quarterly forecasts for the direction of volumes and contract rates through 2020 and annual forecasts through 2021 for the truckload, less-than-truckload and intermodal segments of the transportation industry.
Category: Featured, General Update, News