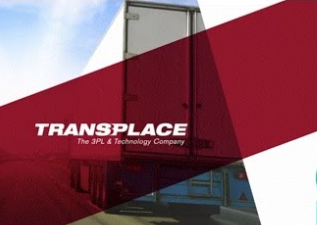 Supply chain technology and lean consulting practice adds to depth of capabilities of Transplace's 11+ billion freight network
Transplace provider of logistics technology and services, announced the strategic acquisition of LeanCor, a recognized leader in end-to-end supply chain solutions, training and consulting.
"LeanCor's business is focused on delivering advanced technologies and processes for manufacturing logistics, which ultimately improves material flow and visibility, as well as inventory management," said Frank McGuigan, chief executive officer of Transplace. "In addition to Lanehub and ScanData, the LeanCor purchase is our third significant acquisition this year. Our goal is to advance the Transplace platform, through both innovation and acquisition, so that we can strengthen logistics performance of all shippers in our community with advanced technology, domain expertise and scale. The two companies share a culture of customer first and people always, and we know that all stakeholders will see immediate benefits from the combination."
Headquartered in Florence, Ky., and specializing in lean principles, LeanCor is a strategic supply chain partner that provides managed transportation services, supply chain consulting and corporate training programs to manufacturing-centric shippers. LeanCor's proprietary consulting and logistics management processes help businesses better serve their customers by eliminating waste, decreasing costs and building cultures of continuous improvement.
"Combining our expertise with Transplace is the perfect next step and growth opportunity for our team members and our customers," said Robert Martichenko, CEO of LeanCor. "Deeply rooted in lean principles, we support organizations to build operational excellence and drive down costs across their supply chain. As a part of Transplace's expansive $11 billion network, we'll move forward with advancing best practices, breaking down supply chain silos and elevating performance."
Category: Connected Fleet News, Featured, Fleet Tracking, General Update, News