Global third-party logistics provider Transportation Insight will be introducing its transformational Extended LEAN methodology to the Shingo Prize community at the 25th Annual Shingo Prize International Conference in Provo, Utah May 6 – 10.
The Shingo Prize is an award given to companies worldwide that are implementing LEAN business processes throughout their enterprises. The Extended LEAN approach encourages the application of LEAN principles outside a company's four walls to reduce non-value-added activities throughout the extended supply chain.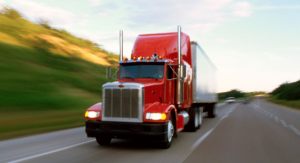 "Most companies on LEAN journeys today are focusing on the value stream within their four walls," said Eric Lail , Transportation Insight's Vice President of Continuous Improvement and one of 200 Shingo Prize examiners worldwide. "While we continue to see huge gains from those efforts, the reality is that portion of the value stream is typically a very small piece of their total supply chain.
Extended LEAN examines all of the value streams in the supply chain, from originating supplier through manufacturing and distribution to the end consumer. By connecting these value streams before attempting to perfect the entire system, companies can create industry-wide value networks, leading to market domination by the participants from an operational efficiency perspective."
With an overarching commitment to continuous improvement, Transportation Insight offers logistics solutions and value-added services tailored to manufacturers, distributors and retailers. The 3PL's core competencies include Co-managed Logistics™, carrier sourcing, freight bill audit and payment services, transportation management system (TMS) applications and supply chain analytics.
"We are seeing more and more Transportation Insight clients and prospective clients embarking on the LEAN journey," said Paul Thompson , Chairman and Founder of Transportation Insight. "What they are finding is that although they have seen significant improvements in their traditional logistics processes, the waste (non-value added processes) that exists in their overall value stream is still a tremendous opportunity. Using real-time business insight and sophisticated technology platforms with a partner that looks at continuous improvements with a LEAN mindset is fruitful. We want to help clients improve every facet of their business and enable them to dominate their markets with unsurpassed customer satisfaction and profits."
About Transportation Insight


Transportation Insight is a global lead logistics provider with more than $1.4 billion in supply chain spend under management. For over a decade, the 3PL has partnered with hundreds of manufacturers, distributors and retailers to achieve significant cost savings, reduce cycle times and improve customer satisfaction rates by providing customized supply chain solutions. Transportation Insight offers a Co-managed Logistics™ form of 3PL, carrier sourcing, freight bill audit and payment services, state-of-the-art transportation management system (TMS) applications, and business intelligence.  More at Transportation Insight.
Category: General Update, Management