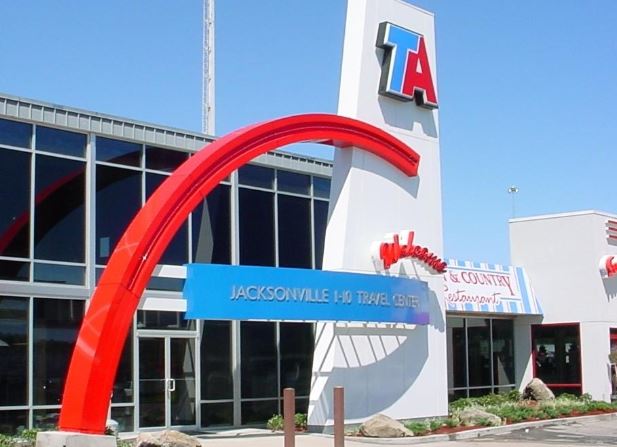 Poll examines services provided at the TA and Petro branded locations with those of its competition
TravelCenters of America Inc. (TA), nationwide operator of the TA®, Petro Stopping Centers® and TA Express® travel center network, has again dominated the annual "Voted Best" survey, created to gather professional driver feedback on truck stop services and amenities. The 13th annual; it is conducted by an independent agency and was commissioned by TA in September. AGENCY UNSPECIFIED
"We exist to serve the professional driver and this survey is one of the best opportunities we have to learn how we're doing, directly from our customers," said Barry Richards, president and chief operating officer of TA. "We're happy to know that we continue to be the industry leader in numerous services and amenities, and will continue working hard to ensure professional drivers have the best experience possible when they're on the road and away from home."
The poll again confirmed that drivers have the best overall customer experience at TA and Petro locations. In addition to the largest and easiest to maneuver parking lots, quickest fueling times, shortest shower wait times and best restaurant food, the staff at TA and Petro locations is the most respectful and friendly, according to the survey. Best fitness and laundry facilities, comforts including driver lounges and movie rooms, and best travel store merchandise selection also topped the list.
TA Truck Service proved again to be the preferred truck maintenance service among professional drivers and received the highest marks from drivers for best roadside assistance, most competent technicians and the best technologies, tire assortments and warranties.
TA prides itself on raising money for the trucking community, and was recognized in the poll as the best in giving back to the industry. In 2019, TA raised approximately $275,000 for St. Christopher Trucker's Relief Fund, a non-profit organization that helps truck drivers suffering financial hardship as a result of being out of work due to illness or injury.
Category: Featured, Fleet Maintenance, Fuel & Oil, General Update, News