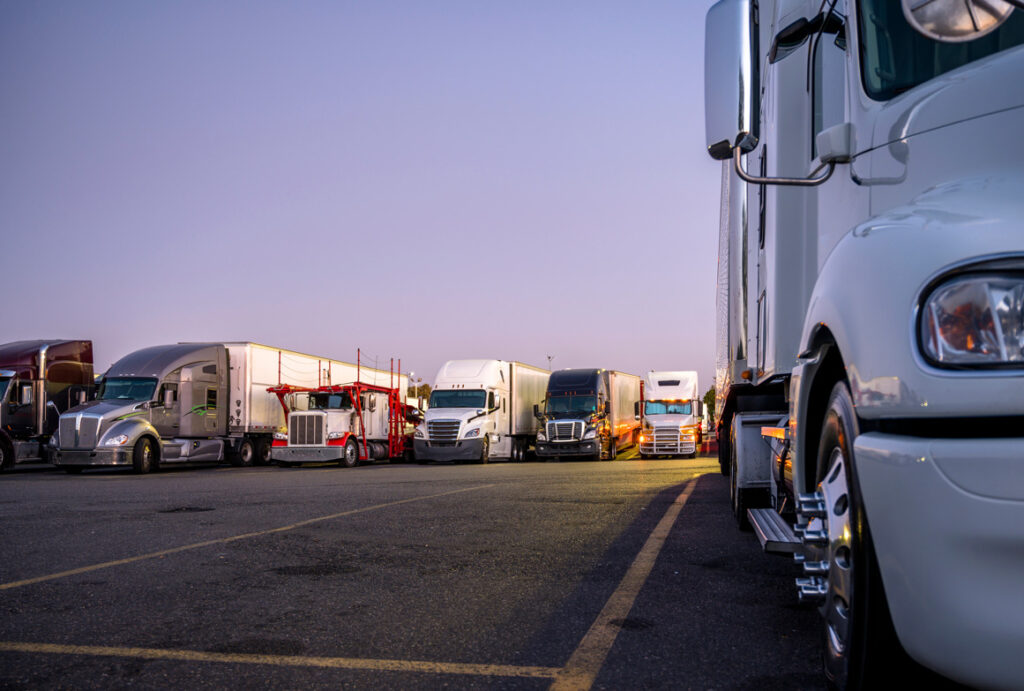 Real-time driver input identifies stops that drivers can rely on most to get some rest
Trucker Path, the most comprehensive and most used mobile app for North American commercial truck drivers, announced the top 20 truck parking locations with the most parking availability. Findings were based on real-time input from drivers using the Trucker Path app relied upon by more than one million truck drivers for mapping, navigation, parking availability, weigh station status, and more.
"Truck drivers using the Trucker Path app are asked to share information about how many parking spaces are available at truck parking locations and other points of interest" said Chris Oliver, CMO at Trucker Path. "We simply ask them if there are many, some or no available parking spots available and they are happy to share because they know how much this information helps other drivers avoid stops that don't have available parking, saving them time and making their trip more productive. It speaks volumes about our Trucker Path community and how they use our app to help out their fellow drivers."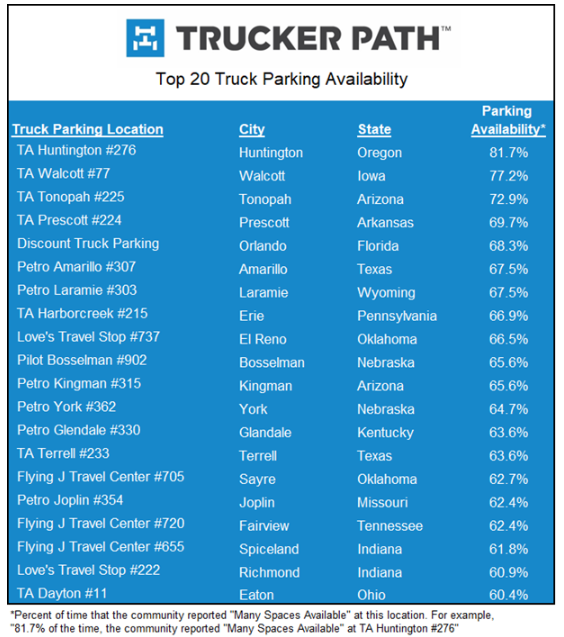 Driver input helps other drivers learn everything they need to know about the 300,000+ points of interest in the Trucker Path app including amenities, fuel prices, open/closed status, wait times, etc.
Category: Connected Fleet News, Driver Stuff, Equipment, Featured, Fuel & Oil, General Update, News, Safety