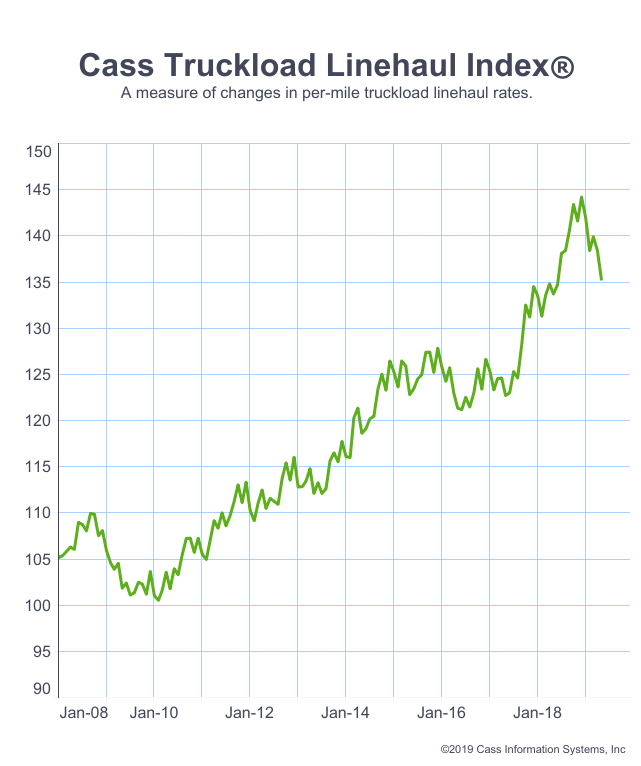 Intermodal Costs Up Year over Year for 32nd Consecutive Month
Truckload linehaul rates continue the run of increases that began in November 2017, but with May's index value of 135.3 showing a YoY increase of 1.2%, the rate of the increases has slowed. While still notable given the increasingly difficult comparisons, it also suggests that the weakness in spot pricing is having a material effect.
After setting an all-time high (151.9) in March, the Cass Intermodal Price Index fell slightly in both April and May following seasonal trends. Although May (147.0) is still up 4.2% on a YoY basis, weakness in truckload pricing and moderation in fuel pricing suggest the recent March peak will not be challenged in the coming months. This marked the 32nd consecutive month of YoY increases and brought the three-month moving average to 5.3%. Tight truckload capacity and higher diesel prices created incremental demand and pricing power for domestic intermodal throughout much of 2018. However, with the severity of weakness in truckload spot pricing, this has finally come to an end.
Category: Featured, General Update, News