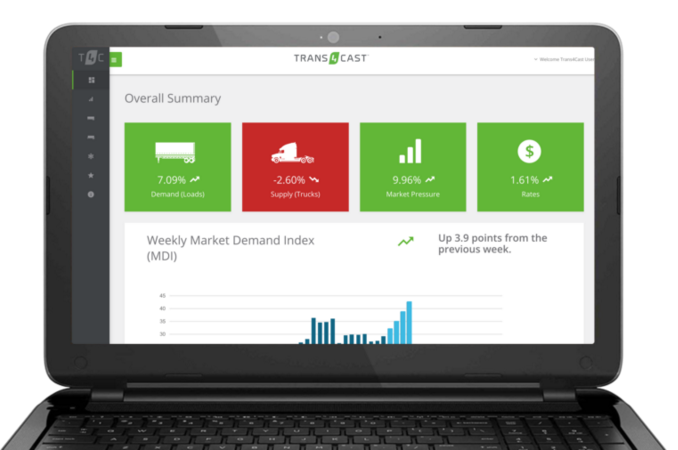 Truckstop.com, an industry leader in freight matching and load board solutions, announced Connected Conference 2019.

The conference brings together Truckstop.com carriers, brokers and partners for exclusive networking opportunities, hands on certification training, and an opportunity to gain valuable industry insight into the digital future of logistics.
Connected Conference 2019 will be held May 15-17, 2019, in Phoenix, AZ, at the Kimpton Hotel Palomar Phoenix, in the heart of Phoenix's CityScape. Register by March 31 and save up to $295, truckstop.com/connected/register.
"Connected 2019 is the only conference that brings together brokers and carriers in one setting, with the goal of sharing new insights, building lasting relationships and generating successes to both sides," said Paris Cole, CEO, Truckstop.com. "I'm confident that attendees will leave the conference excited about new possibilities and motivated to implement what they've learned to improve their business processes."
Connected Conference 2019 featured highlights:
Come early to attend Power User Certification on May 14-15. NEW for 2019—Separate courses for carriers and brokers! Learn how to get the most from your Truckstop.com account. Find out tips and tricks for being more efficient and making more money.
Learn the latest trends, outlooks, and best practices from industry and executive-level thought leaders and economistsincluding Kevin Rutherford, host of the Trucking Business & Beyond radio show on SiriusXM.
Unique networking opportunities designed to help transportation partners discover new ways to work together.
"Our Power User Certification Courses equip our customers with everything they need to effectively manage their business," said Victoria Roberts, Chief People and Culture Officer, Truckstop.com. "We've created two courses—one for carriers and one for brokers— that include engaging, hands-on tutorials, to teach users relevant skills, using the tools already available within the Truckstop.com suite of products."
Attendees to each course will receive take-home materials like job aids with helpful tips and tricks for Truckstop.com tools, and access to the Certified Power User Community where they can connect and problem solve with others.
"This conference prepares our business for success by giving us those small tips and tricks to maximize the efficiency, the productivity, and ultimately, the results that we get in our operations department," said Lizzy Ward, Logistics Manager, Principal Logistics Group.

Category: Connected Fleet News, General Update, News