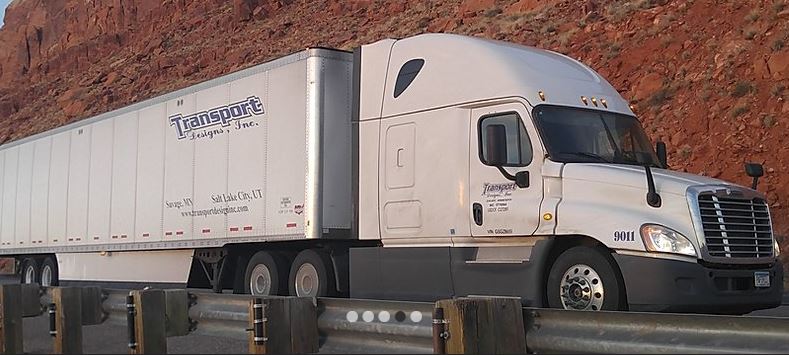 Burnsville-Based Transport Designs, Inc.
Brian Slipka, managing partner of True North Equity Partners, today announced the acquisition of Burnsville, Minnesota-based Transport Designs, Inc.
"Transport Designs is one of the larger domestic trucking companies based in the Twin Cities," said Slipka. "It is a solid addition to the True North Equity Partners portfolio of companies. We have appointed Bob Downs to serve as chief administrative officer."
Since 1985, Transport Designs, Inc. has specialized in transporting general commodities from the Upper Midwest to the West, Northwest, Southwest, Southeast, and the Southern States. Industries served by Transport Designs include food manufacturers, building material manufacturers, plastic manufacturers, paper manufacturers, consumer goods manufacturers, industrial manufacturers, and the entertainment industry. The company has nearly 200 employees and a fleet of 200+ late-model tractors and 650+ trailers, with headquarters in Burnsville, Minnesota, a truck and trailer shop in Savage, Minnesota, and a terminal in West Valley City, Utah.
Mike Hogan, seller and former owner of Transport Designs, said, "We are excited for the next generation of ownership under True North Equity Partners. True North is committed to continuing our four decades of success, with a focus on our customers and our people."
Brian Johnson, CEO of Choice Bank, which provided financing and consultation in the deal said, "This is an ideal example of a local business working to find a local buyer and partnering with a community bank to ensure a successful transition for ownership, employees, and customers."
Terms of the deal are not being disclosed.
Category: Featured, General Update, Management, News