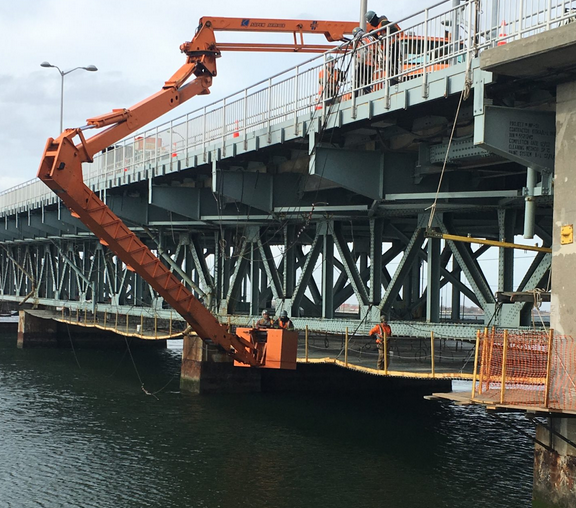 According to a group which calls itself Infrastructure Preservation Corporation (IPC), of 612,000 bridges in the U.S., more than 55,000 need major repair —"and Americans cross these endangered structures 185 million times daily."
The organization went on to note:
A bridge with an average daily traffic of 26,500 vehicles collapsed in North Palm Beach on October 18.

Records show there are 87 bridges in Palm Beach County that are either "functionally obsolete" or "structurally deficient." (2)

The I-35W bridge, supporting one of the busiest freeways in Minnesota, unexpectedly collapsed, killing 13 people and injuring 145 more. (3)
Doug Thaler, president of Infrastructure Preservation Corporation (IPC), says the Interstate 35W bridge disaster served as a wake-up call to the country's deteriorating infrastructure. More than $100 million was ultimately paid out by the state and two contractors to survivors and families of the dead.
Per Thaler, bridge disasters have not been uncommon during the past 50 years:
In 1980, 35 people died when a freighter rammed one of the support columns of Tampa Bay's Sunshine Skyway Bridge.
In 1967, 32 vehicles plunged into the freezing Ohio River when the Silver Bridge between Point Pleasant, WV and Gallipolis, OH collapsed, taking the lives of 46 people—a 0.1-inch defect in a metal bar was indicated to be at fault. (4)
Thaler says outdated infrastructure inspection methods cause these catastrophic events. He points to new geophysical nondestructive inspection technology, leveraged through robotic systems, as the solution to saving countless lives—as well as billions in repairs—by isolating structural faults before they become serious issues.
"Traditional infrastructure inspection methods are over 50 years old, manual and often deliver subjective results. There are new solutions that provide quantitative data, allowing departments of transportation (DOTs) to better allocate existing maintenance budgets."  – Thaler
Per Thaler, new technology can x-ray concrete and other infrastructure to identify early-stage deterioration, enabling recommendation of repairs and prolonging infrastructure life expectancy.
Category: Featured, General Update, News