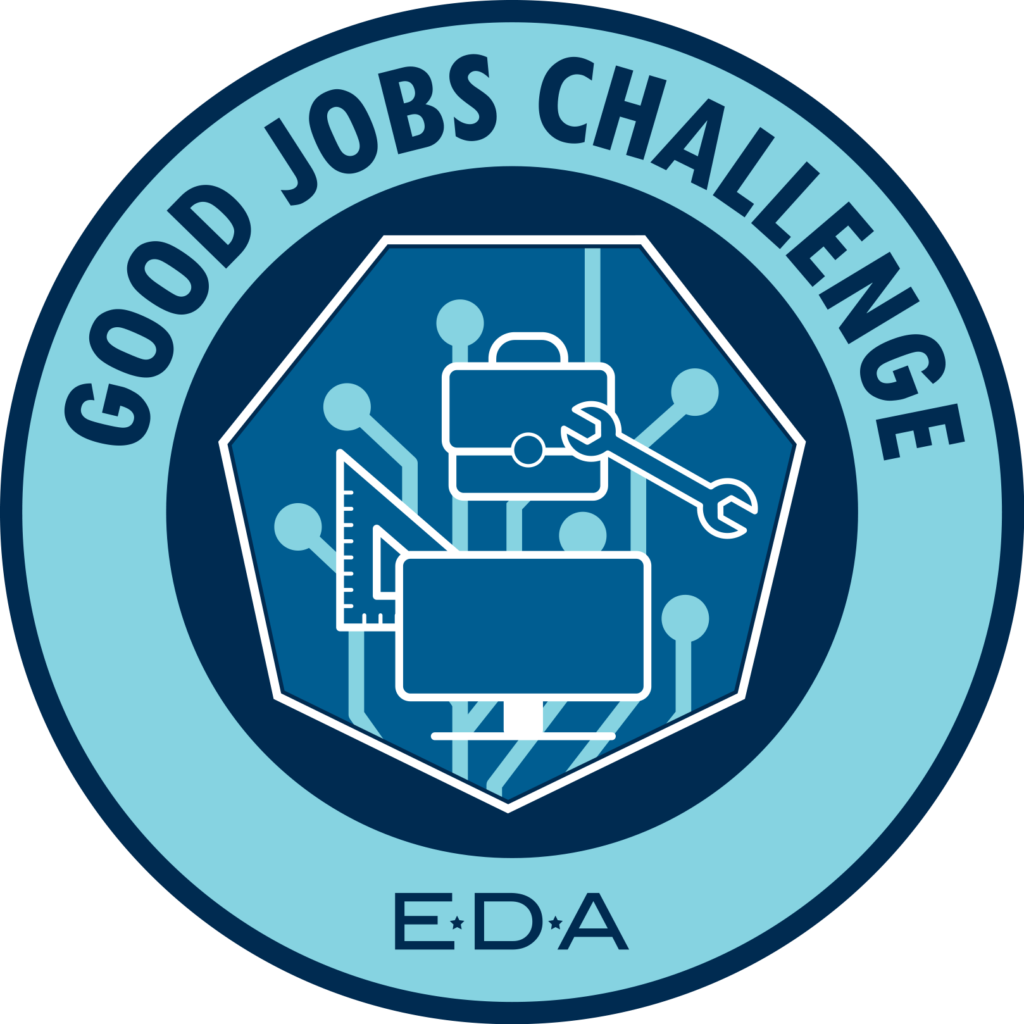 Competition Provides Once-In-A-Generation Funding to Locally Driven, Diverse Partnerships to Create and Develop Workforce Training Programs that Support Local Economies
U.S. Secretary of Commerce Gina Raimondo announced the Department's Economic Development Administration (EDA) is awarding a $3.4 million American Rescue Plan Good Jobs Challenge grant to the Southwestern Oregon Workforce Investment Board, Coos Bay, Oregon, to develop and launch Driving Prosperity, a career training and placement program for the trucking industry.
This program will train hundreds of new truck drivers in Oregon in partnership with employers, while also expanding the talent pool and diversifying the workforce through targeted recruitment and provision of wrap-around services.
"President Biden is committed to expanding career opportunities for more Americans to secure good-paying jobs," said Secretary of Commerce Gina Raimondo. "This EDA investment will support growth in a high-demand career field that is critical to ensuring supply-chain stability."
"The Good Jobs Challenge is bringing together diverse partners and local leaders to advance workforce training programs across the United States," said Assistant Secretary of Commerce for Economic Development Alejandra Y. Castillo. "Led by the Southwestern Oregon Workforce Investment Board, Driving Prosperity will unite leading trucking companies in the development of an effective, inclusive workforce training program."
"Thank you to the Biden-Harris administration for making this critical job training investment in southwest Oregon. By approaching workforce development at the local level, we can identify barriers to career advancement for underserved communities," said Governor Kate Brown. "Driving Prosperity will help provide the skills and job training to create pathways to employment in the trucking industry and higher earning potential for people from underserved communities, and help meet the needs of southwest Oregon's growing businesses."
"This federal investment provides solid training and placement opportunities that lead to good-paying careers for Oregonians in the southwestern part of our state," said Senator Ron Wyden. "I'm gratified the Southwestern Oregon Work Force Investment Board has secured this investment from the American Rescue Plan that I was proud to support, helping the board to drive forward local solutions to generate trucking jobs for Oregonians."
"The trucking industry is vital to supporting Oregon's economy and to ensuring we are able to get the goods we need. From the food on our table to the roofs over our heads and the clothes on our back, we rely on highly trained truck drivers to ensure our lives keep moving forward," said Senator Jeff Merkley. "I am happy to see this funding going to the Southwestern Oregon Workforce Investment Board in Coos Bay to support and expand the number of truck drivers in Oregon."
This grant is funded through the American Rescue Plan Good Jobs Challenge. The program awarded grants to 32 worker-centered, industry-led workforce training partnerships across the country. The $500 million program is expanding opportunities for more Americans to access and secure good-paying jobs by investing in innovative approaches to advance worker-centered, industry-led workforce training partnerships.
The 32 awardee projects were selected from a competitive pool of 509 applicants. By partnering with stakeholders such as labor unions, community colleges and industry, these projects will solve for local talent needs, increase the supply of trained workers and help workers secure jobs in 15 key industries that are essential to U.S. supply chains, global competitiveness, and regional development. Through a holistic, integrated partnership approach, these projects will provide tangible opportunities and security for American workers, focusing on serving and supporting a broad range of underserved communities and connecting workers with the training, skills, and support services needed to successfully secure a good job. For more information on the grantees, please visit our fact sheet. (PDF)
The Good Jobs Challenge is part of a suite of American Rescue Plan programs developed by EDA to equitably distribute its $3 billion allocation to assist communities nationwide in their efforts to build a better America by accelerating economic recovery from the coronavirus pandemic and building local economies that will be more resilient to future economic shocks.
Category: Driver Stuff, Featured, General Update, Management, News, People, Safety, Training, Transit News