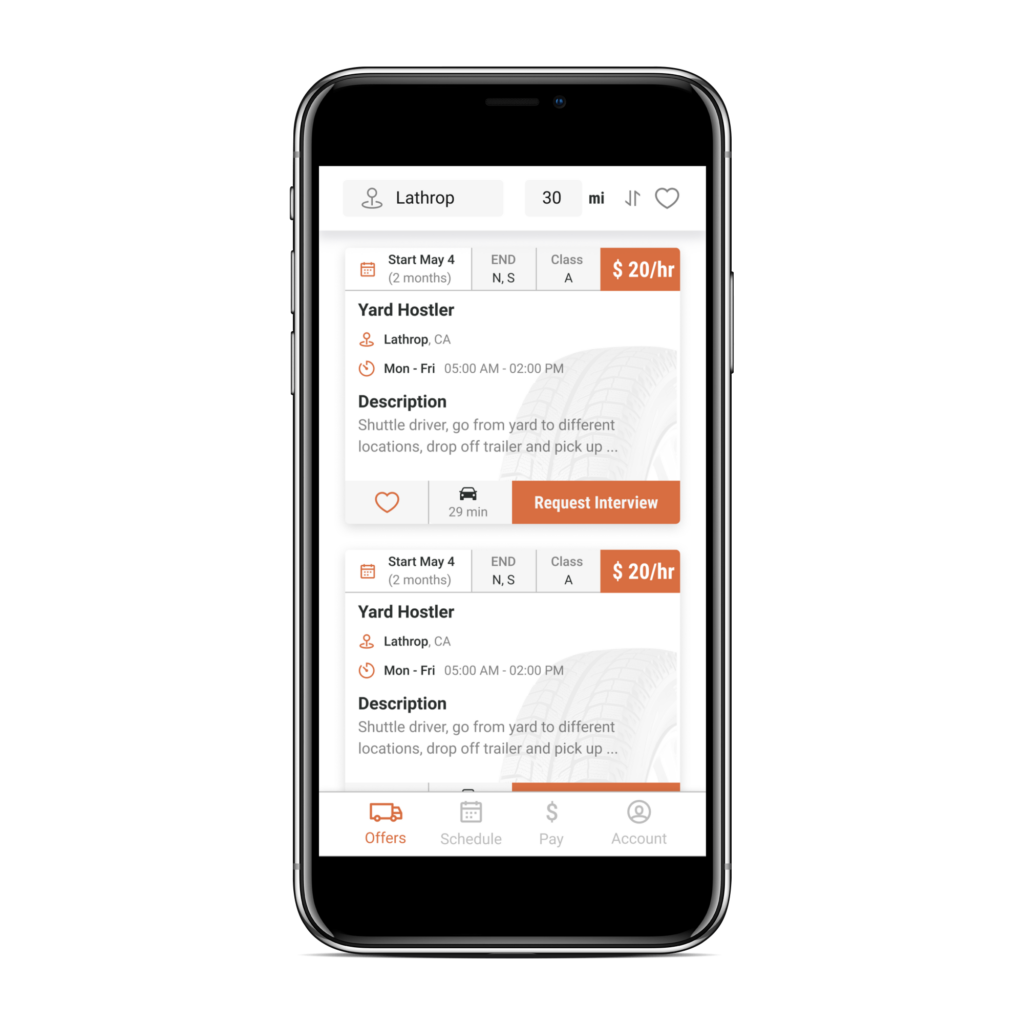 From applying to assignments to job training, Haul aims to rethink the traditional truck driving employment model  to appeal to current needs and the future generations of drivers
Haul, a modern employment platform that connects trucking fleets with CDL drivers, operating in California, Texas and Georgia, has now expanded operations nationally.
Founders Tim Henry and Toan Nguyen Le first met while working on digital freight matching solutions for carriers and shippers at Uber Freight. During their time there, they noticed that the industry was focused on technology that benefited corporations and that CDL drivers were being left out.
"The idea for Haul was inspired by the thought that we could take all the best parts of the gig economy, like flexibility and transparent pay, and build a new employment model that created stability for the drivers," said Toan Nguyen Le, CTO at Haul Through full time employment, driver-centric products, and training opportunities, we want to inspire drivers to look at their job as a skilled trade with huge upside."
In March 2020, Nguyen Le and Henry closed an initial financing round led by GFC with participation from Hack VC and angel investors to build out the first version of Haul. Interested drivers fill out one application and are rigorously vetted by the Haul team for fit. After approval, drivers are connected to trucking fleets on the Haul platform and can choose their schedule based on their goals.
"In 1978 the most common job in America was secretary. That has now changed, and it's currently truck driver by a wide margin. Yet many truck drivers have a poor quality of life due to long hours and time away from their families," said Ed Roman, Managing Director at Hack VC. "The Haul team is relentlessly focused on improving the quality of life for truck drivers by empowering them to be in business for themselves. They're also helping companies to have a flexible trucking workforce to accommodate unforeseen demand shifts such as what we've had recently with COVID-19. We're bullish on the Haul team and are grateful to have partnered with them on their journey."
Trucking fleets spend upwards of $10,000 to $15,000 to recruit, qualify and onboard a new CDL driver. These costs are the result of a transient workforce that changes employers on average 10-15 times in their career. Trucking fleets hire full time recruiting and fleet managers to balance their driver pool with the demands of their business.
"A lot of technology is being focused on optimizing the relationship between shipments and carriers, which is ultimately changing how shipment volumes are being allocated between fleet partners," said Tim Henry, CEO at Haul. "This in turn is dramatically changing how fleets are looking at their operating costs, and the biggest cost bucket as it relates to operating a truck, is the driver. Haul ultimately is aiming to take a fixed cost and make it more variable"
Category: Connected Fleet News, Driver Stuff, Featured, General Update, News, People, Tech Talk