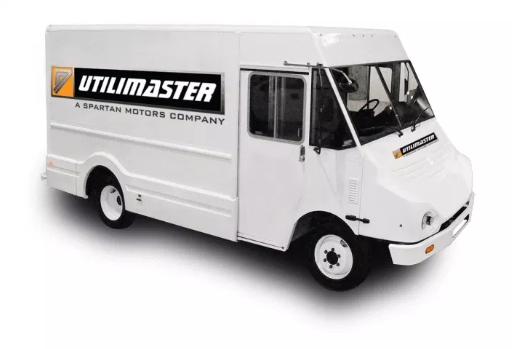 Order From Largest Online E-Commerce And Fulfillment Company
Spartan Fleet Vehicles and Services which goes to market under the Utilimaster®, Spartan Upfit Services, and Strobes-R-Us™ go-to-market brands, today announced it has been awarded a 2,237-unit walk-in-van order from North America's leading online e-commerce and fulfillment company. The order further expands the customer relationship and increases Spartan's share of the high-growth last mile delivery market.
The new order specifies for a minimum of 2,237 walk-in vans to be built during the second half of 2019 at Utilimaster's Bristol, Indiana, flexible manufacturing facility. Utilimaster's proprietary walk-in van design is optimized for the customer's last mile delivery requirements and further advances the breadth of their product portfolio. Prior to this expansion order, Utilimaster exclusively produced cargo van upfit orders for the customer.
"An order of this magnitude from North America's leading e-commerce retailer, in addition to the cargo van upfit orders already in production, further confirms Utilimaster's position as the go-to source for companies seeking last mile delivery vehicle and upfit solutions across any and all platforms," said Chad Heminover, President, Spartan Fleet Vehicles and Services. "We are confident that our Work-Driven Design approach to customer-centric fleet innovation and optimization added tremendous value to the customer in their evaluation process. This order underscores the value our customers place in having a one-stop-shop for custom upfits and complete vehicle provisioning capabilities across the full GVWR spectrum."
Utilimaster provides comprehensive vehicle and upfit solutions for GWVR Class 1-7 vehicles, spanning from custom engineered solutions to vocation-specific kitted offerings. The Work-Driven Design process provides a personalized design and engineering approach, which begins with an in-depth analysis of how drivers meet the needs of their customers, including ride-along tours with drivers, ergonomics assessments, telematics studies, and countless conversations that ensure all needs are met and expectations exceeded, from the ground up.
Category: Cab, Trailer & Body New, Equipment, Featured, General Update, News, Vehicles