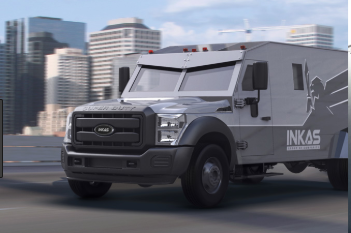 Partnership with safeguarded delivery adds to strength of Weed Advisor vertical capabilities
Weed Advisor™, a platform service that supplies the latest globally compliant access to products, information, business solutions and consumer insights to the cannabis industry, has partnered with INKAS® Security Services Ltd., a safe and secure specialist in cannabis transport, to ensure careful, legal transportation of cannabis and accessory products across North America.
The agreement resumes Weed Advisor's continued and unparalleled compliance of medical regulations and asset management as laws become potentially vague to some firms during the transition to legality of cannabis sales in Canada. Recently, Weed Advisor offered fully medical transport compliant solution, asset tracking and monitoring, for security reasons. The company also developed the end-to-end Facility Asset Management Solution (FAMS) specifically designed for licensed cannabis producers for all compliance and export reasons. This includes expansion into accepting payments for cannabidiol product providers, the first being Royal CBD.
"This partnership helps establish Weed Advisor as a secure, careful and compliant partner to work with as this industry continues to grow and evolve," says Krishnan Wignarajah, COO and CIO at Weed Advisor. "We have always been committed to ensuring there will be no short-cuts in our service and supply chain, starting with asset management to this new partnership with INKAS® Security Services Ltd., that further delivers our promise of a total, reliable vertical solution for next leaders of this industry."
"Weed Advisor is exactly the type of partner that makes good business sense to us for so many reasons," says Navi Assi, GM Strategic Development at INKAS® Security Services Ltd. "While we have established careful and concerted protocol through our industry, we have clearly seen Weed Advisor following that same path, which made this an easy decision to work alongside a leading company in a budding industry. It's an exciting future that we feel well equipped to support."
This agreement with INKAS® Security Services Ltd., adds to an effective and responsive team of strategic partners engaged in the Weed Advisor business.
Category: Featured, General Update, News