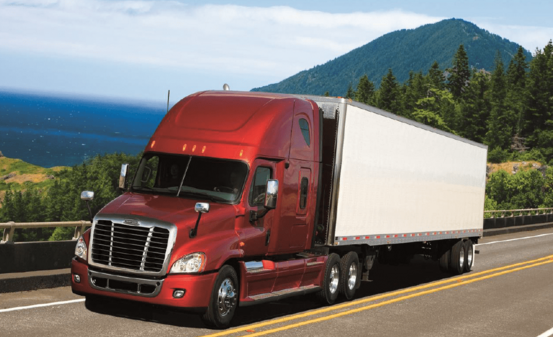 The Women In Trucking Association (WIT) announced that Freightliner Trucks has renewed its Gold Level Partnership to support the association's mission to encourage the employment of women in the transportation industry, celebrate their successes and minimize the obstacles they face.
Freightliner Trucks has supported WIT since 2012. As part of WIT's mission to recognize the accomplishments of women in the industry, Freightliner Trucks has continued to sponsor the annual Influential Woman in Trucking Award. In addition, Mary Aufdemberg, director of quotations, acquisitions and sales operations for used trucks at Freightliner Trucks, serves as chair of the WIT board of directors.
"Since I joined the transportation industry 15 years ago, it's been great seeing the continuous development toward greater diversity and inclusion, and we at Freightliner are proud to support Women in Trucking in their efforts to foster and recognize this diversification," said Mary Aufdemberg. "Partnering with Women in Trucking is a great fit for our organization, as Freightliner Trucks, is committed to developing mentorship and networking opportunities for women as they advance their careers."
"We're grateful to business leaders like Freightliner Trucks for their support in helping to raise awareness of the need for more women in the transportation industry," said Ellen Voie, WIT president and CEO. "Women In Trucking has made great strides over the years. Partnerships like these will help us to continue to advance our mission."
A few recent accomplishments of the nonprofit organization include a transportation doll, Clare, that introduces the next generation to the trucking industry, a record-breaking attendance at the 2018Accelerate! Conference and Exhibition, and a weekly SiriusXM radio show called Women In Trucking that addresses critical gender diversity and industry issues.
Category: General Update, News