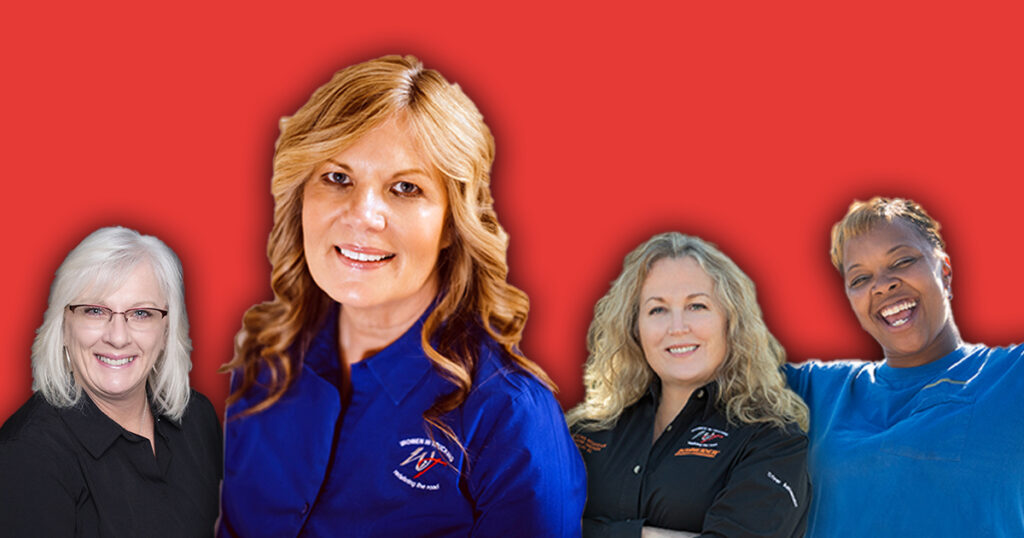 This year's committee has eight women
The Women In Trucking Association (WIT) will be sending four representatives to serve on Federal Motor Carrier Safety Administration (FMCSA) safety groups. WIT President and CEO Ellen Voie has been appointed to the Motor Carrier Advisory Committee (MCSAC) and three of WIT's Image Team members have been appointed to the Driver Subcommittee.
Voie joins 24 industry professionals selected to provide advice and recommendations to the FMCSA Administrator on motor carrier safety programs and motor carrier safety regulations. The committee was formed in 2006 at the direction of the Secretary of Transportation.
Members of the MCSAC are recommended by the FMCSA Administrator and appointed by the Secretary of Transportation. "The 2021 membership features a strong and diverse set of members from industry, safety, labor, and enforcement," said FMCSA Deputy Administrator, Wiley Deck. "We are particularly proud of the Committee's record number of female members for 2021."
This year's committee has eight women, including Jennifer Hall of the American Trucking Associations, Inc., who will be the first female vice chair and is in line to assume the Chairmanship in 2022.
Three professional driver members of WIT will serve on the new panel to the Agency's Motor Carrier Safety Advisory Committee (MCSAC) comprised of commercial motor vehicle drivers. Deb LaBree, Kellylynn McLaughlin and Angelique Temple have been chosen to represent the Women In Trucking Association in both media opportunities, trade shows and ride-alongs with elected officials, regulators and legislators. LaBree serves on the WIT board of directors and McLaughlin serves as the driver ambassador. There are 25 members on this subcommittee, eight of them women.
FMCSA Driver Subcommittee members: https://www.fmcsa.dot.gov/newsroom/fmcsa-announces-new-commercial-driver-panel-members-provide-feedback-critical-cmv-issues
FMCSA Motor Carrier Advisory Committee members: https://www.fmcsa.dot.gov/newsroom/fmcsa-announces-2021-motor-carrier-advisory-committee-members
Category: Driver Stuff, Featured, General Update, Management, News, People, Safety