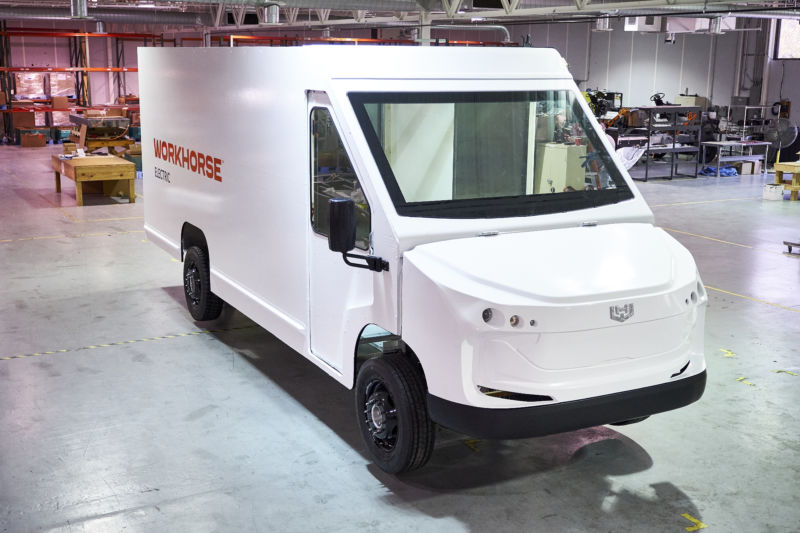 Capital Infusion Replaces Existing Financing Agreement with More Flexible Terms; Provides Company with Additional Resources to Execute on Near-Term Objectives
Workhorse Group Inc. an American technology company focused on providing sustainable and cost-effective electric-mobility solutions to the transportation sector, has entered into a financing agreement with a principal amount of $41.0 million with an institutional lender. The proceeds will be used for current working capital, repayment of the Company's existing debt held by Marathon Asset Management, and other general corporate purposes.
The financing will be in the form of a Senior Secured Convertible Note. This Note will rank senior to all debt and is convertible into common stock at $3.05 per share. The Note contains a 4.5% annualized coupon to be paid in quarterly installments beginning February 1, 2020 and maturing on November 1, 2022. Commencing April 1, 2020, the Note provides for monthly redemptions in cash or stock. In connection with the financing, the Company will deliver to the purchaser of the Note a warrant to purchase common stock (the "Warrant"). However, the Warrant may not be exercised by the investor upon issuance and is only exercisable to the extent the Note is redeemed at the Company's option under certain circumstances.
"This financing serves the dual purpose of providing us with greater flexibility in running our business as well as additional runway to execute on our near-term objective of delivering electric delivery vehicles at scale," said Workhorse CEO Duane Hughes. "Additionally, while we now have the resources to deliver on our outstanding orders, we also have the freedom to pursue other strategic initiatives where we've already made significant investments. Our new lender is the right partner at the right time for this stage in our company's development, and we look forward to a mutually beneficial working relationship."
Category: Electric Vehicles, Featured, General Update, Green, News