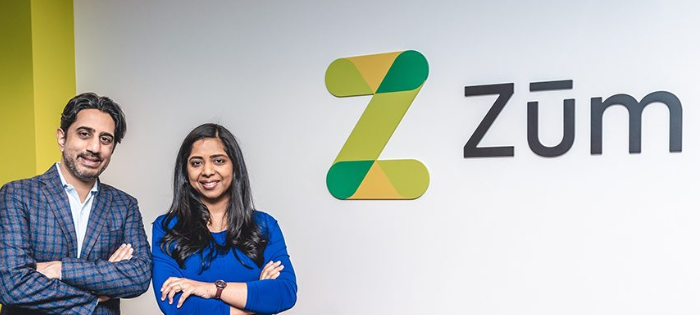 More than 3,800 nominations were reviewed this year for award consideration
Zūm, provider of safe and reliable student transportation for school districts and families, has been named winner of a Gold Stevie® Award for Company of the Year in the Transportation category.
The Stevie Awards have been hailed as the world's premier business awards. The award will be officially presented to Zūm and other winners at the 17th Annual American Business Awards® on June 11 at the Marriott Marquis Hotel in New York. The presentation will also be broadcast on Livestream.
In the past year, Zūm has grown revenue more than 300 percent and helped San Francisco Bay Area schools and Southern California schools save more than $15 million in transportation costs — driving millions of dollars back into school district budgets. As Zūm remains a mission-driven company, its accomplishments also include supporting working mothers by providing them with a flexible solution for their children's transportation and childcare needs. Zūm helps schools save money and improve the quality of rides for students, while helping working mothers balance their careers and their kid's activities and alleviate the stress of work and school schedules.
"We are incredibly honored to have received this award and know it was a team effort," said Zūm Founder and CEO Ritu Narayan. "I am grateful to our employees, drivers, school district partners and families using the service and constantly going above and beyond to make the Zūm experience one that everyone can enjoy and benefit from. There were many stand-out companies nominated."
The judges were impressed by Zūm's mission and success. "It is truly an amazing nomination. Their achievements are very significant and Zūm is becoming more popular and bigger. Moreover, Zūm's market is related to saving money back into schools and that is very necessary for the community." said a panel judge. Another judge noted: "Finding new and innovative ways to get children to school quicker and safer puts less strain on the environment by saving gas and emissions. Being able to quantify that savings and invest that savings back into new school activities is a wonderful idea. Good luck!" While a third wrote: "The overall story about fast growth is great and appropriate with the category. Well done!"
Gold, Silver and Bronze Stevie Award winners were determined by the average scores of more than 200 business professionals around the world.
Category: Driver Stuff, Featured, General Update, News, Safety