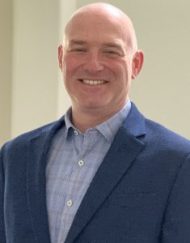 Creative approach to household goods leads Indy business to success
While forecasts showed moving services in the United States experiencing a 21.4% decline in 2020 during an unprecedented pandemic, The Wheaton Group celebrated a successful year by naming A.J. Schneider as The Wheaton Group President, effective January 2021. Schneider is also on The Wheaton Group Board of Directors and has been promoted from Executive Vice President.
Schneider has more than 16 years of industry experience – 14 with The Wheaton Group. He is directly responsible for a variety of the company's key departments, including Agency Development, Sales, Marketing, Customer Service and Revenue Accounting. Over the years, his role has evolved into more direct responsibility for the company's overall internal and external results.
"I've worked with A.J. for more than a decade, and I'm pleased to be able to put him in a position to have an even greater positive effect on our company and our brands," said Mark Kirschner, CEO of The Wheaton Group. "I believe A.J.'s progressive approach will continue to benefit our customers and employees across the country."
During his tenure at The Wheaton Group, it has been clear that Schneider takes an out-of-the-box, creative approach to the industry – a thought process that needs to continue for future success in household goods. Schneider has represented the company across the industry, from national and state associations to external groups focused on quality and customer experience. He has also been an integral part of relationships with corporate accounts and The Wheaton Group's acquisitions of Bekins Van Lines (2012), Clark & Reid (2013), Stevens Worldwide Van Lines (2019) and Arpin Van Lines (2020).
As the company continues to evolve, Schneider will take on increased responsibilities for the future success of The Wheaton Group and will become further involved in other areas of the company, both internal and external.
Category: Featured, General Update, Management, News, People