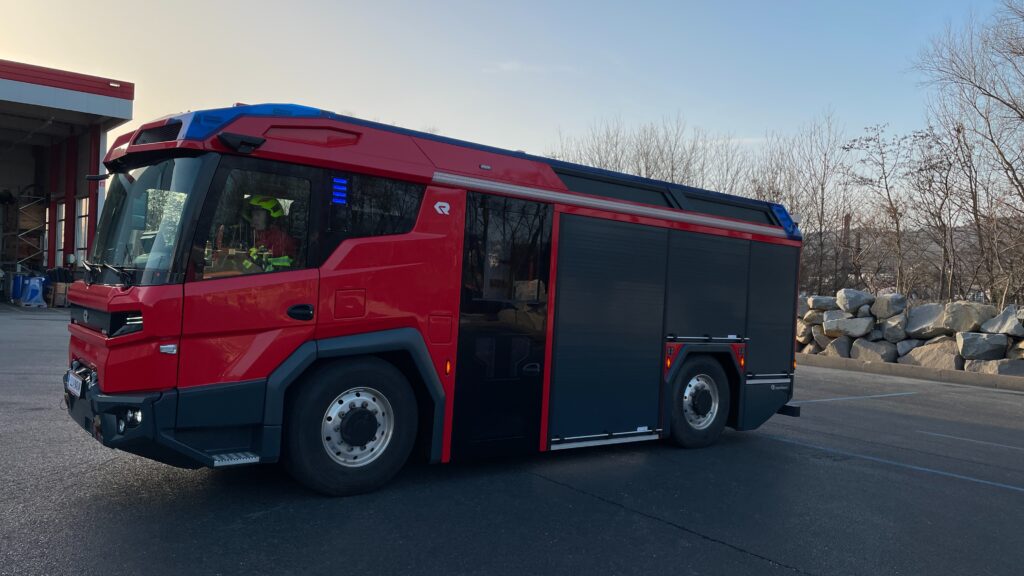 Federal policymakers considering ambitious policies to accelerate vehicle electrification, create thousands of well-paying jobs, and to secure American EV manufacturing leadership
America's first electric fire truck is making its way to Washington, D.C. on April 29. Just as Congress considers an infrastructure and jobs plan to dramatically improve the overall quality of American roads, bridges and other critical investments, the truck will be on display for members of the senate and firefighters based in the district. Developed by Rosenbauer America, the Revolutionary Technology (RT) is a concept truck that is safe, powerful, and emissions free.
*Confirmation of attendance has been given by a number of legislators including Congressman Pete Stauber (R-MN-8), Senator Amy Klobuchar's (D-MN) Deputy Chiefs of Staff, Eric Morrissette and Matt VanDriel, Representative Dusty Johnson (R-SD), and Senator Ben Sasse (R-NE). Additional legislators may be present.
WHEN/WHERE: Thursday, April 29 – 9:30 a.m.-5:30p.m.
Washington, DC Engine 3
439 New Jersey Ave. NW
Washington DC 20001
BACKGROUND: The Rosenbauer RT is a concept fire truck and is the fire truck of the future. Built from the ground up using the most advanced materials and technologies, the RT is the safest fire truck on the roads today – for firefighters, for communities and for the environment. The RT is America's first fully electric apparatus that boasts a high level of safety, excellent driving dynamics and maneuverability, innovative safety features, and is fully networked. These features and more make the RT the most modern emergency vehicle on the market and sets an entirely new standard within the fire industry.
Rosenbauer America is a leading manufacturer of custom fire apparatus. The company offers a full line of custom and commercial pumpers, rescue pumpers, mini and rescue pumpers, tankers, aerial ladders, and platforms featuring Smart Aerial Technology.
Category: Electric Vehicles, Equipment, Featured, Fuel & Oil, General Update, Green, News, Tech Talk, Transit News, Vehicles