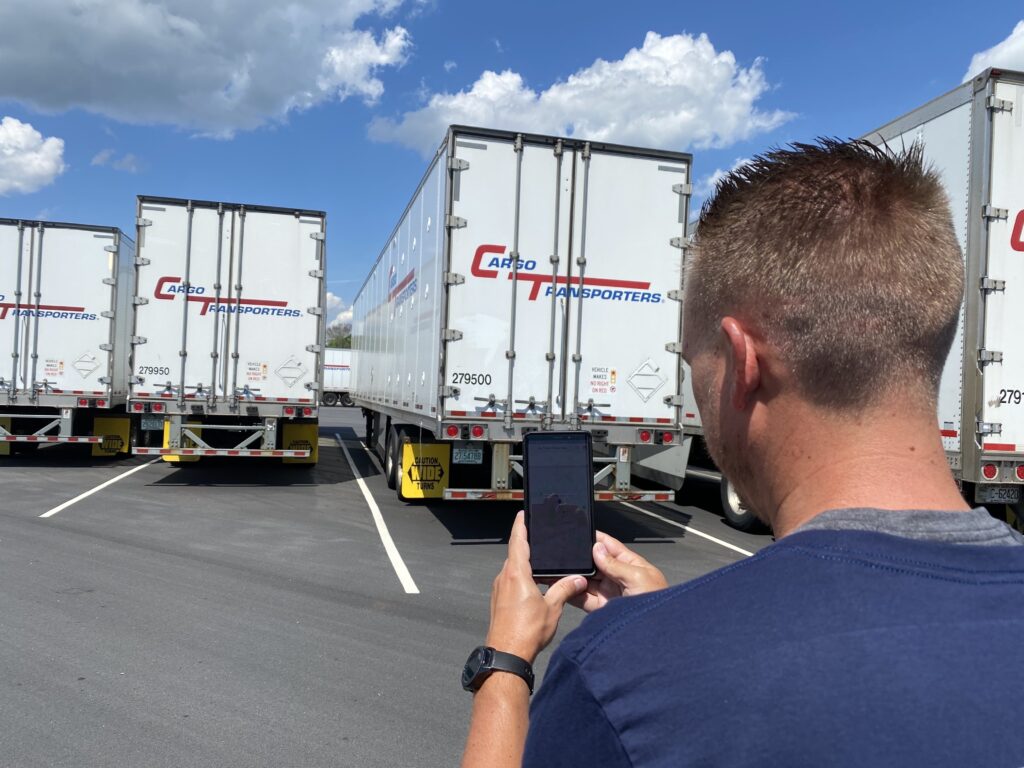 driveCT app reflects driver feedback with trailer locating and safety training
Cargo Transporters, Inc, an asset-based regional and national carrier, announced two new features of its driveCT mobile app for drivers. The additions address two important areas identified by drivers – trailer locating and online (remote) safety training.
"Our driveCT mobile app continues to provide expanded capabilities based on feedback we get from our drivers," said Jerry Sigmon Jr., COO at Cargo Transporters. "The latest additions for finding trailers and accessing online safety training were a direct result of driver input that put important and useful information at our drivers' fingertips. We always encourage dialogue between drivers and fleet managers because it's the best way to get new ideas that lead to improved driver safety, comfort, efficiency and satisfaction."
The driveCT app's new Find The Trailer feature allows drivers at Cargo Transporters to quickly locate trailers. By simply entering a trailer number they can find the location of a unit in the carrier's lot and at customer locations, including large distribution centers. During relay operations, the capability allows a driver to map how far a trailer is from an exchange point. This feature reduces driver frustration and improves efficiency.
On the driveCT app, Cargo Transporters drivers can now access online training provided by Instructional Technologies, Inc. (ITI). The courses in the ITI PRO-TREAD library that are assigned to drivers cover a range of safety and seasonal topics and can be based on analysis of areas where instruction is needed.
"Our drivers had already found the driveCT app's tractor locator very helpful so they asked about enabling that capability for trailers," Sigmon explained. "They also requested a way to have more flexibility to complete training remotely because it was difficult for them to schedule in-house lessons. While that drove the adoption of training on the app, the capability became immeasurably valuable during the COVID-19 pandemic because it gave us the assurance that we could continue to train drivers under the new way we had to operate."
Eleos Technologies, the app provider to Cargo Transporters, enabled the new features of driveCT. The time saving ability to toggle between tractor and trailer locations is driven by information from Omnitracs in-cab systems and SkyBitz and ORBCOMM trailer tracking technologies.
Category: Cab, Trailer & Body New, Connected Fleet News, Featured, Fleet Diagnostics & Software, Fleet Tracking, General Update, News, Tech Talk, Vehicles