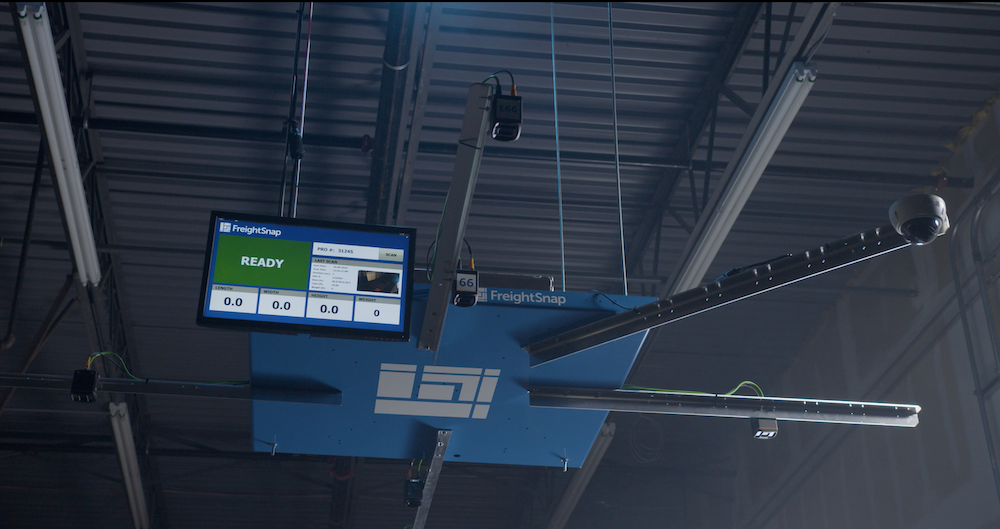 CLI enhances invoicing accuracy and load planning with the FreightSnap automated shipment dimensioning solution
Carrier Logistics Inc. (CLI), veteran providers of freight management software for Less-Than-Truckload (LTL) fleets, today announced an integration of its FACTS™ system with the FreightSnap dimensioning solution to increase terminal operations efficiencies, shipment revenues, and automation.
"By integrating the FreightSnap automated pallet and parcel dimensioning solution with our FACTS system, our LTL carrier customers can easily ensure they are charging shippers accurately based on actual weight and actual dimensions of each shipment," said Ben Wiesen, president of Carrier Logistics.
"Generating a bill once using actual shipment dimensions eliminates unnecessary administrative time spent revising invoices. With FreightSnap, manually entering information is not needed – the entire process is now quicker and more accurate due to automation."
"CLI has enabled Moran Transportation operations to obtain a full 360 view of our freight to enhance our customer service offering," said Ciarán Finn, director of Operations at Moran Transportation Corp. "Because of CLI's platform, we could implement Freight Snap and further improve our dock efficiency and revenues."
FreightSnap dimensioning solutions for shippers, carriers, 3PLs and freight forwarders use infrared sensors to automate the capture of pallet or parcel measurements in seconds. Traditional methods, which are prone to measurement and data entry errors, take longer and require that information be entered manually into a transportation management system. FreightSnap dimensioning technology is certified in the US and Canada as Legal for Trade and Organisation Internationale de Métrologie Légale (OIML) Certified for Europe and the rest of the world.
"Through the seamless integration enabled by CLI between its FACTS system and our dimensioning solution, LTL operations can use accurate shipment data to resolve common billing issues and eliminate the need for freight audits to address incorrect invoices, said Michael Eichenberg, CEO and co-founder of FreightSnap. Because CLI is able to automatically process the data generated by Freight Snap, load planning is also improved by the integrated solution".
The Carrier Logistics FACTS™ transportation and freight management system can be deployed across a network as a single database to manage all administrative and operations functions. FACTS includes a complete financial suite, and the FACTS Deal Management pricing and rating module, which provides LTL freight operations with the ability to properly price and rate shipments.
Category: Connected Fleet News, Driver Stuff, Featured, General Update, News