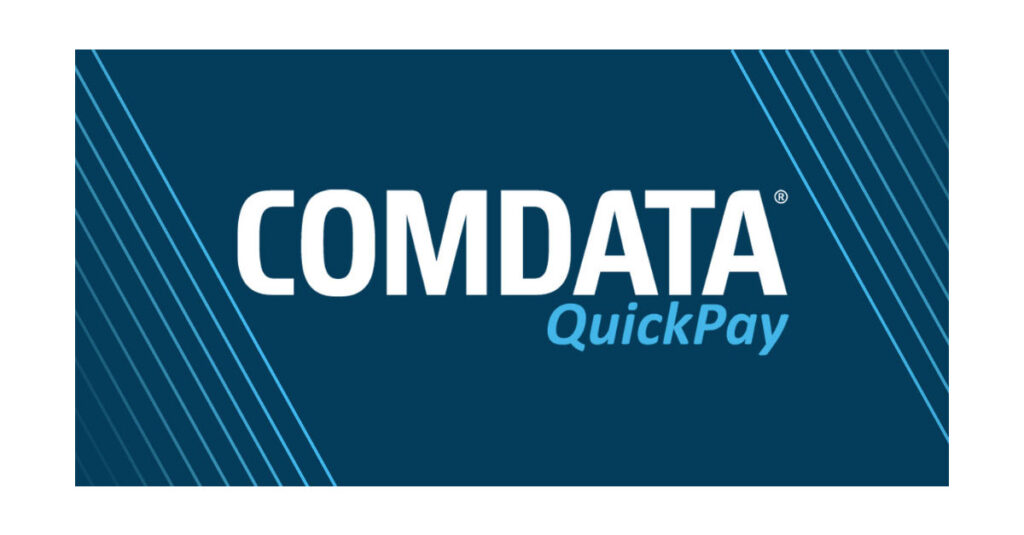 New Comdata QuickPay gives fleet owners access to capital within 24 hours
Comdata Inc., a FLEETCOR company and world leader in payment innovation, introduces Comdata QuickPay powered by Crestmark, a division of Metabank. Comdata QuickPay is a new financing solution that gives fleet owners access to same-day payments on the loads they deliver. The program also helps fleets improve cash flow and scale their businesses by providing a seamless way to access shipper payments directly on their Comdata fuel card.
Comdata QuickPay is the latest payment innovation from Comdata's offerings of fleet solutions to help fleets meet their financial needs. By simplifying the approval process and streamlining access to capital, carriers can get paid within 24 hours of delivery instead of waiting the standard 30 days for payment transactions to process.
"Comdata and Crestmark have long histories of helping customers improve their cash flow through innovative financing solutions," said Justin King, Senior Vice President of Product and Innovation, North America, Comdata. "On average, fleets have to wait 30 or more days to be paid on a delivered load, and that's a challenge in times of economic uncertainty. We developed this solution to provide faster funding options to give fleets a stronger financial footing and much easier access to those payments through their existing Comdata fuel card or bank account."
Comdata QuickPay enables fleet owners to begin factoring invoices to Crestmark upon delivery at one of the lowest factoring rate fees in the industry. By minimizing the payment window to same or next day payment, fleets can increase business cash flow and eliminate the burdensome process of collections.
"Crestmark is dedicated to delivering the highest quality financing solutions to Comdata's customers during this time of financial uncertainty," says Crestmark President, Heath Holdbrooks. "Crestmark funds thousands of same-day payments for invoices every day assuring that vendors and employees are paid on time to keep our customers' fleets moving."
Category: Driver Stuff, Featured, Fuel & Oil, General Update, News