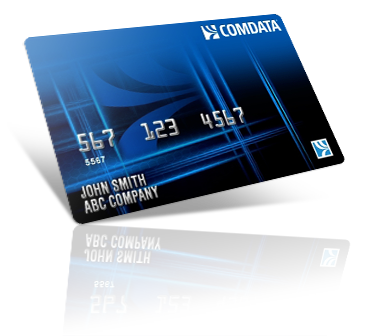 Leading technology partners future-proof checkout for truck stops and convenience stores of any size with a modern, simplified POS solution
Comdata, Inc., and GK Software, a leading global provider of comprehensive retail applications for real-time omnichannel business systems, announced Comdata's premier point-of-sale (POS) solution for convenience retailers, travel centers and truck stops.
The state-of-the-art Comdata "TotalSTORE" POS and payment solution is powered by the GK OmniPOS solution, ensuring the most innovative and flexible solutions in POS and payment capabilities. TotalSTORE, an extension of Comdata's industry-leading commercial payment solutions for which it is known, is hardware independent and will be available in both self-service kiosks and forecourt POS hardware.
The integration of GK's advanced cloud and store technology will transform Comdata's market-leading SmartDESQ into a next-generation retail platform. This joint innovation empowers Comdata to provide solutions for convenience retailers that improve and enhance customer experience and drive operational efficiencies.
"We are excited to announce that NACS Show attendees will be among the first to view this technology and its capabilities right on the showroom floor," said Matthew Miller, vice president of merchant services, FLEETCOR. "The innovative Comdata TotalSTORE will allow us to enter new markets with a premier solution while continuing to provide the excellence that our current customers have come to expect. Future and current customers will have access to the most innovative and flexible solutions for both retail and commercial payments and much more!"
"At GK, we work closely with many convenience store retailers and TotalSTORE directly addresses the challenges the industry has been facing," said Michael Jaszczyk, CEO of GK Software USA and chief digital transformation officer of GK Software SE. "Our ongoing partnership with Comdata ensures the needs of medium and smaller convenience retailers are always met with the latest innovative technologies that better connect their business and promote ongoing efficiency and profitability. We look forward to debuting this solution at the 2023 NACS Show."
Both Comdata (B-3557) and GK (B-C6202) booths will have representatives from each company available for on-the-spot demos and questions.
To learn more about how Comdata and GK are revolutionizing payment opportunities for convenience retailers, travel centers and truck stops, visit https://comdatafuelsolutions.com/ and https://www.gk-software.com/us/solutions/gk-drive.
Category: Accessories, Driver Stuff, Equipment, Featured, Fleet Maintenance, Fuel & Oil, General Update, News, Tech Talk