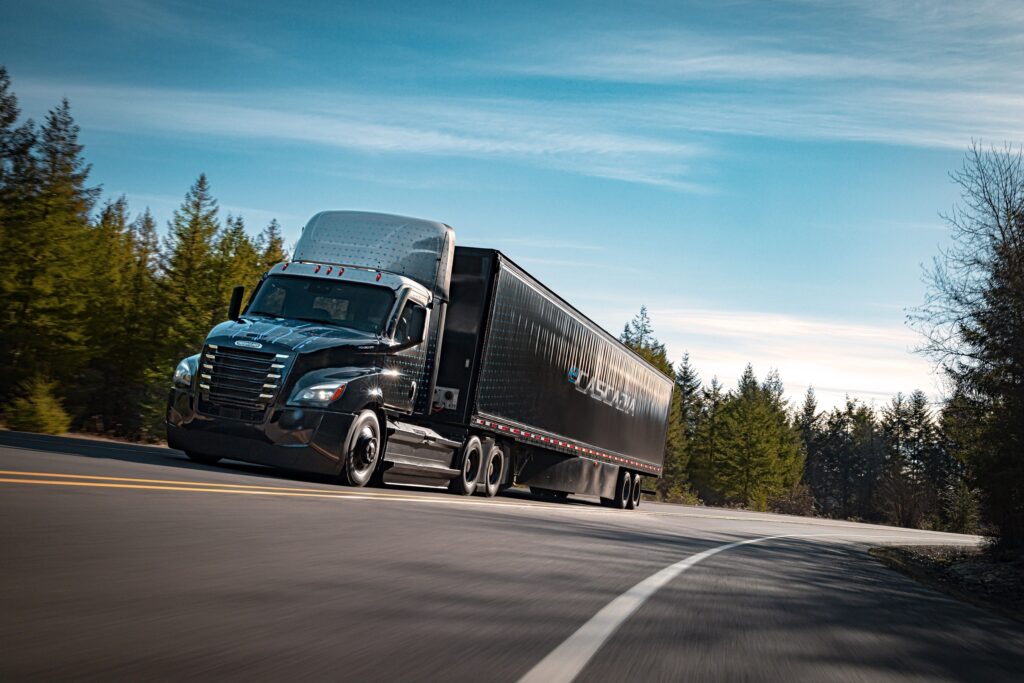 Supports Daimler Truck North America Customers in the Transformation to Sustainable Transportation
Electrada, a fleet electrification solutions company, and Daimler Truck Financial Services, one of the world's leading financial service providers for commercial vehicles, have entered into an official partnership to drive higher adoption of sustainable transportation leveraging Daimler's leadership in commercial Battery Electric Vehicles (BEVs) and Electrada's 360 Charging-as-a-Service solution. Providing the necessary infrastructure to power medium- and heavy-duty electric vehicle fleets, the all-in-one solution will first be provided to projects with selected customers in the USA in the first half of 2024.
"This partnership and its subsequent development will accelerate the proliferation of EV fleets across the country," said Kevin Kushman, Electrada's CEO. "Daimler Truck Financial Services and Daimler Trucks North America are industry leaders and seek to remove barriers to electrification through collaborative solutions that provide a more seamless, reliable conversion strategy for their customers."
Electrada's 360 Charging-as-a-Service (CaaS) is an end-to-end, technology-agnostic approach that allows fleets to electrify intelligently, cost-effectively and customized to their specific use cases with a fully capitalized, integrated and performance-contracted electric fuel solution.
The agreement further aligns Daimler Truck North America's rapidly expanding electric vehicle lineup with its overall corporate sustainability strategy and will accelerate fleet electrification nationwide, making a meaningful contribution to reduced carbon emissions. Daimler Truck already offers BEV truck series in the United States, including the class 8 eCascadia, class 6 EM2 and the class 5 MT50e. Furthermore, the Freightliner eM2 will begin series production in the fourth quarter of this year.
"This comprehensive collaboration supports Daimler's enterprise-wide commitment to electrification by matching an electric fuel program to every vehicle deployment, providing customers predictability to total cost of ownership and eliminating the complexity of transitioning to electricity as a fleet fuel" said Richard Howard, President of Daimler Truck Financial Services USA LLC. "Our vehicles will be at the forefront of converting fleet programs to EVs, but there is a great deal more to this conversion than building vehicles – those vehicles need to be powered by a robust charging program. This is where Electrada's expertise will greatly benefit our customers so they can concentrate on their core functions in the transportation of goods and people."
Backed by BlackRock Climate Infrastructure, a global leader in clean energy infrastructure investment, Electrada's 360 Charging-as-a-Service (CaaS) is a complete electric fuel solution that covers 100 percent of a fleet's EV charging infrastructure buildout, implementation, operation and maintenance costs across a multi-year contractual relationship that provides the electric fuel they need on a long-term, predictably priced basis.
Category: Cab, Trailer & Body, Electric Vehicles, Engines & Drivetrains, Equipment, Featured, Fuel & Oil, General Update, Green, News, Products, Vehicles